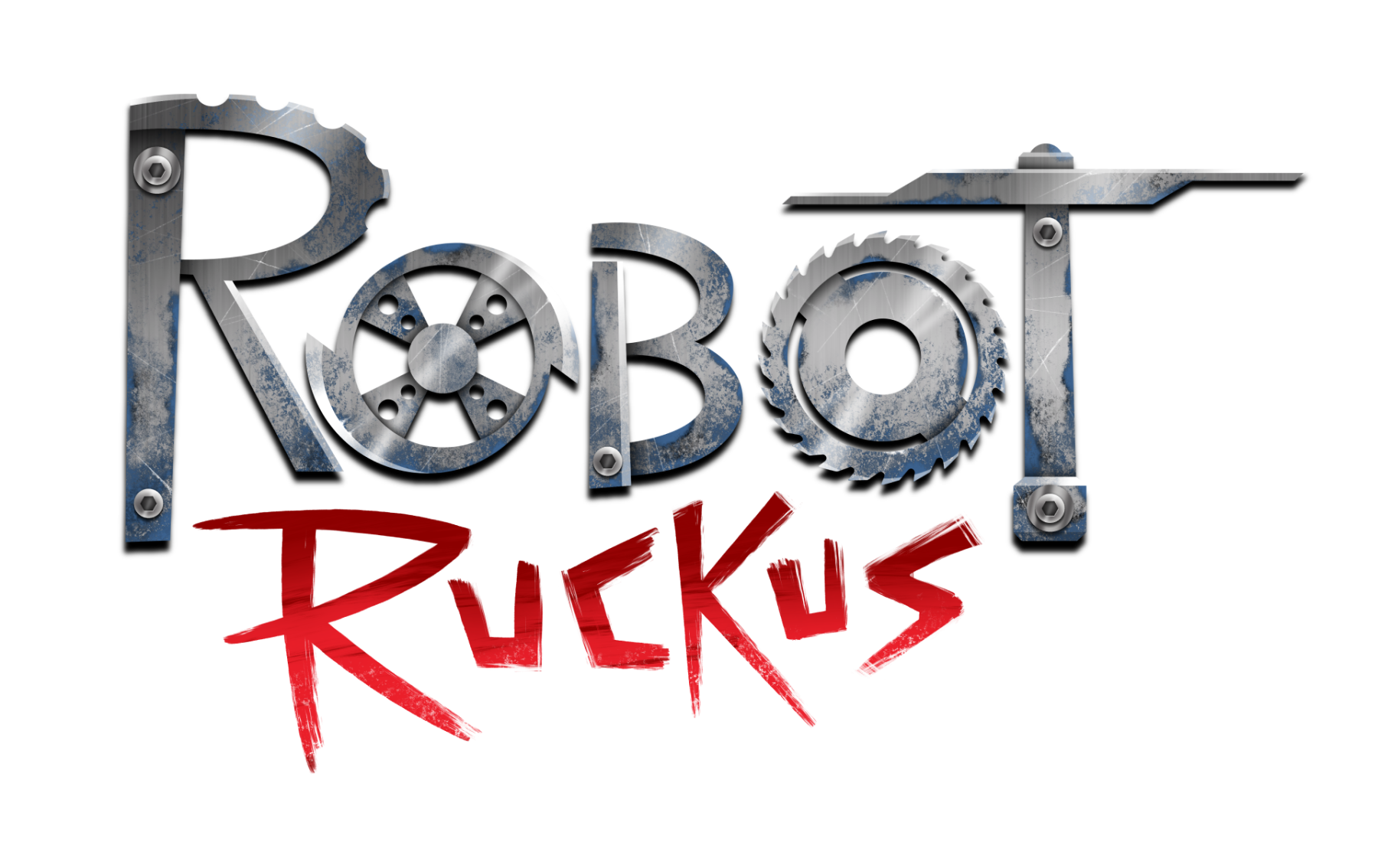 Robot Ruckus 2023
Orlando, FL, US
November 4 - November 5, 2023
Event Information
Organizer:

Robot Ruckus




Location:

Central FL Fairgrounds
4603 W Colonial Dr
Orlando, FL 32808
US
Get Directions

Starts:

Nov 4, 2023

Ends:

Nov 5, 2023

Website:

robotruckus.org
Registration
| | |
| --- | --- |
| Starts: | Aug 19, 2023 16:08 UTC |
| Ends: | Oct 21, 2023 12:10 UTC |
| Waiting List: | Allowed |
| Entry Fees: | Fee per robot (See class list) |
Robot Classes / Competitions
Category
Robot Class
Competition Name
Maximum
Capacity
Currently
Registered
Waiting
List
Entry
Fee
Pit Crew
Allowed
Combat
1 lb - Antweight
Antweight Pros
32
32 Robots
18 Robots
20.00 USD
Unlimited
Combat
1 lb - Antweight
Antweight Rookies
24
24 Robots
10 Robots
20.00 USD
Unlimited
Combat
Plastic Ant
16
16 Robots
13 Robots
20.00 USD
Unlimited
Combat
3 lb - Beetleweight
32
32 Robots
7 Robots
20.00 USD
Unlimited
Combat
12 lb - Hobbyweight
32
14 Robots
None
20.00 USD
Unlimited
Combat
30 lb - 30lb Sportsman's Class
32
7 Robots
None
20.00 USD
Unlimited
Combat
30 lb - Featherweight
32
4 Robots
None
20.00 USD
Unlimited
Event Description
Robot Ruckus is BACK at Maker Faire Orlando November 4-5, 2023. As a marquee attraction of the largest Maker Faire in the Southeast US it's an experience not to be missed.
In 2023 we will be introducing 2 new weightclasses for new and inexperienced builders.
New for 2023 Class Descriptions
Plastic Ants – In response to an ever-growing popularity filled with purely entertaining matchups Plastics Ants are an anticipated addition to Ruckus 2023.

Ant Rookie – Reserved for newer builders learning and growing in the sport. The spirit of this class is a place for newer builders to cut their teeth on an even playing field. Ruckus EOs reserve the right to limit entries into the class if they're not in the spirit.

Ant Pro – Ant Pro is an open class for all the most destructive and custom bots. This where you'll find the seasoned builders and highly refined multi year builds competing.
What is a Rookie Ant??
Many folks have asked us, "What's a Rookie Ant and who can compete in that class?" Good question, so let us clarify.First and foremost, the intention of this class is to give new drivers, builders and teams a safe place to compete so they'll want to come back! As a new builder, it really sucks getting destroyed on the first hit, so we're trying to make some more competitive matches.There are no definitive rules as to what classifies as a "rookie" ant, so we ask people respect the intent of the class, i.e. have a class where new builders can compete against other new builders to even the playing field. Ultimately it is up to the discretion of the event organizers as to who can compete in the class.Still need some guidance? We got you covered. Here are some guidelines that might help you determine if you qualify for the Rookie Ant class:
You or your team have competed in 2 or less events.
You or your team have never podiumed in an insect weight event.
You or your team never had previous robot building experience, either combat robots or otherwise.
Chances are, if you're a rookie, you'll know it. If you have any questions as to whether or not you're a rookie ant, you're probably NOT a rookie ant!Armed with the knowledge of the intent of the Rookie Ant class and the above guidelines, hopefully it's clear. Again, we want everyone, especially new builders, to have a good time. Thanks for being awesome and helping build a good time for all!
Entry Limits, Requirements and Fees:
Registration is $20 per bot for ALL CLASSES. Payable once the entry is accepted.

Insect Arenas: Each builder/driver may only enter ONE bot per weight class. Example: one Ant Pro, one Beetle and one Plastic Ant. Please register appropriately to make room for as many builders as possible.

Big Arena (12s and 30s): No limit on bot count per builder/driver. We will do our best to give time for repairs and recharge, but cannot guarantee more than 20 minutes between matches.

Due to the complexity of building the large Ruckus arena, a required total registration of 30 bots across the three large classes is needed by September 30th to run the classes. So call your friends and bring out the big bots to create a ruckus at Maker Faire. Should the registration minimum not be met any registration fees paid will be refunded. Big Arena will definitely be running!
Rules: All open registration weightclasses are full combat, with the exception of the 30lb Sportsman class. Insect weightclasses are double-elimination and use the SPARC ruleset. 12s, 30s, and 30SC are a pools/swiss fight format using the SPARC ruleset.
Arenas: Ruckus 2023 is running THREE ARENAS. Two 8x8x4 Insect boxes and the large Ruckus arena for 12s and 30s. The large arena for 2023 will be 16x16 and will have a painted wood floor. Insect boxes will be the Palm Beach Bots and Build Fight Fun arenas.
Volunteers: Yes, please!! Maker Faire Orlando and Robot Ruckus are community events run 100% by volunteers. Anyone who has time to give is welcome to help. There are roles for everyone, robot knowledge is not required. We need as many volunteers as possible to keep the event running. And remember, even a 4 hour shift grants you free entry to Maker Faire so why not get a behind the scenes experience and free entry!! Reach out to contact@robotruckus.org for details.

Other Events by Robot Ruckus
Event
Date
Location
Robots
Robot Ruckus 2023 (This Event)

REGISTRATION OPEN

Nov 4, 2023
Orlando, FL, US
177 Robots
Robot Ruckus 2022
Nov 5, 2022
Orlando, FL, US
91 Robots
Robot Ruckus at Florida Supercon
Jul 9, 2022
Miami Beach, FL, US
Robot Ruckus at Maker Faire Palm Beach
May 21, 2022
West Palm Beach, FL, US
Robot Ruckus: December Destruction
Dec 11, 2021
Miami, FL, US
Robot Ruckus 2021
Nov 14, 2021
Orlando, FL, US
100 Robots
Robot Ruckus Awesome Autumn Aggression
Sep 11, 2021
West Palm Beach, FL, US
31 Robots
Robot Ruckus Summer Season Spectacular
Jul 18, 2021
Kissimmee, FL, US
Robot Ruckus at Maker Faire Orlando
Nov 10, 2019
Orlando, FL, US
126 Robots
Battles at Maker Faire Orlando 2018
Nov 11, 2018
Orlando, FL, US
113 Robots
Battles at Maker Faire Orlando 2017
Oct 22, 2017
Orlando, FL, US
69 Robots
FAMiFights
May 25, 2017
Longwood, FL, US
10 Robots
FAMiFights
Mar 18, 2017
Longwood, FL, US
33 Robots
Battles at Maker Faire 2016
Oct 23, 2016
Orlando, FL, US
62 Robots
The information displayed on this page was written and is managed by
Robot Ruckus
.