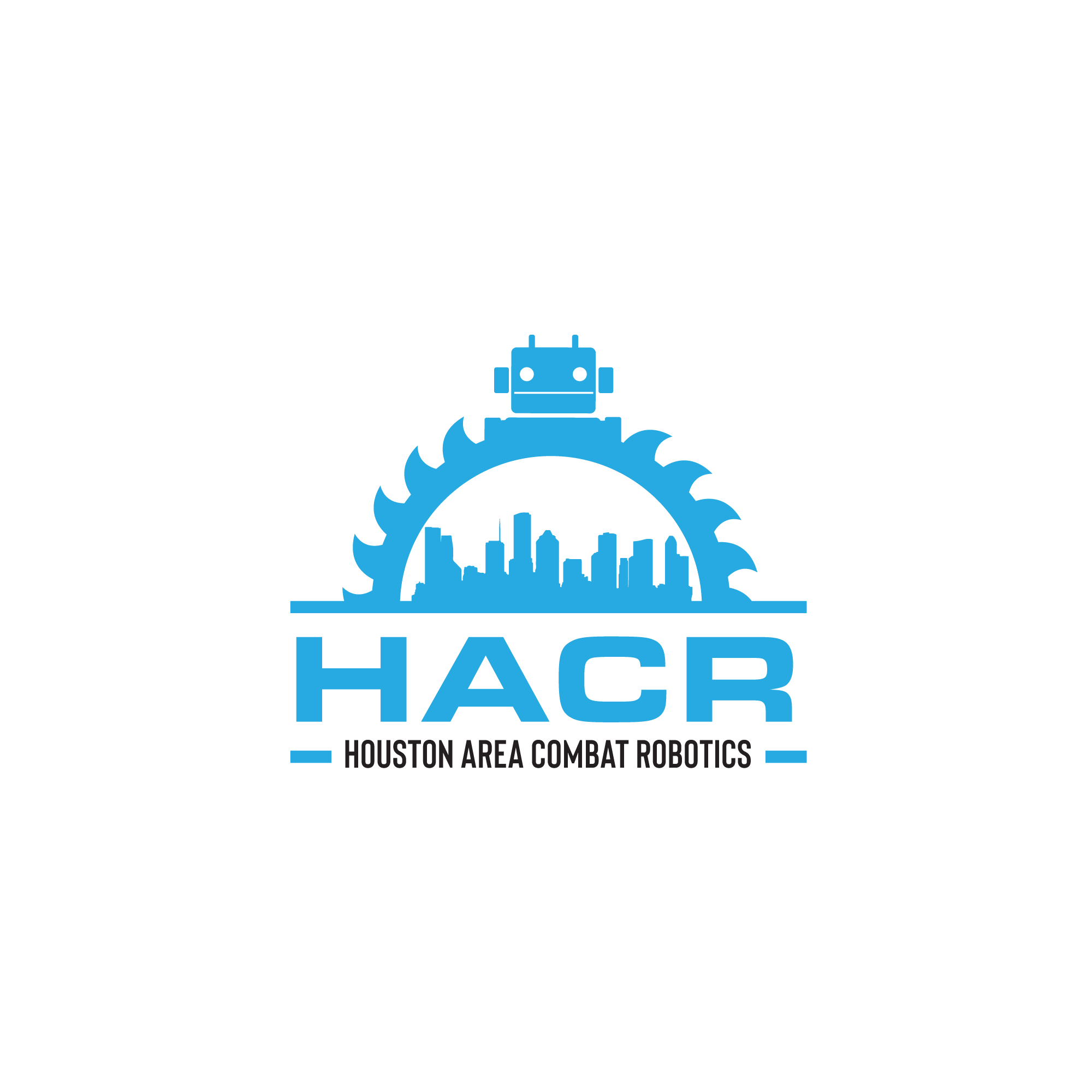 Holiday Bash 2021
Houston, TX, US
November 20, 2021
Registration
| | |
| --- | --- |
| Starts: | Jul 11, 2021 00:07 UTC |
| Ends: | Nov 19, 2021 00:11 UTC |
Registration for this event is not hosted on the Builders Database.

This link will take you off the site.
Registration Link
Robot Classes / Competitions
Category
Robot Class
Maximum
Capacity
Currently
Registered
Entry
Fee
Pit Crew
Allowed
Combat
150 g - Fairyweight
Unlimited
None
Unlimited
Combat
1 lb - Antweight
Unlimited
None
Unlimited
Combat
3 lb - Beetleweight
Unlimited
None
Unlimited
Event Description
A standard HACR event in the parking lot of Electronic Parts Outlet. The weather should be nice and cool. November is a great time of year to be in Houston. This previous event has the rules and what to expect. https://www.robotcombatevents.com/events/601 We are working on the website and will try to move the FAQs to there.
If you are competing, try to show up to the parking lot between 9 AM and 10 AM. Be through safety by 11:30 AM. To pass safety, your bot needs to stop moving when the transmitter is turned off. If your bot doesn't failsafe, ask how to make it work at least two weeks out. You can test your failsafe with just your electronics. This and weight are the things that might stop you from competing.
Entry fees are probably going to be 150 gram: $10, 1lb: $20, and 3lb: $40.
Other Events by Houston Area Combat Robotics
Event
Date
Location
Robots
Sugarland Innovation Spark Fest

REGISTRATION OPEN

Apr 1, 2023
Sugar Land, TX, US
Texas Turkey Tussle 2022 - Rain Date

REGISTRATION OPEN

Dec 10, 2022
Houston, TX, US
TechFest Showdown
Nov 5, 2022
Houston, Texas, US
September Scuffle 2022
Sep 17, 2022
Houston, TX, US
Mother's Day Melee 2022
May 7, 2022
Houston, TX, US
St. Patty's Day Slam 2022
Mar 19, 2022
Houston, TX, US
Holiday Bash 2021 (This Event)
Nov 20, 2021
Houston, TX, US
Houston Halloween 2021
Oct 31, 2021
Houston, TX, US
Houston Heatwave 2021
Aug 14, 2021
Houston, TX, US
Houston Mayhem 2021
May 22, 2021
Houston, TX, US
Spinners Spring 2021
Feb 27, 2021
Houston, TX, US
Santa Slam 2020
Dec 5, 2020
Houston, TX, US