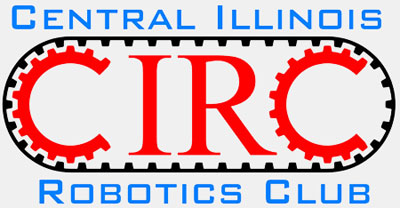 Central Illinois Bot Brawl 2018
Peoria, IL, US
August 11, 2018
Event Information
Organizer:

Central Illinois Robotics Club




Location:

Peoria, IL US


Get Directions

Starts:

Aug 11, 2018

Ends:

Aug 11, 2018
Event Description
Bot Brawl 18 will be held on August 11, 2018 at the 
Peoria Civic Center
in Peoria, IL. This event will once again be part of
Ignite Peoria
and the Midwest MakerFest. This is our third year of teaming up with these great groups and we are excited to be a part of it. The Midwest MakerFest is the largest MakerFest in the Midwest, and the Bot Brawl is the largest hobby robotics contest in the Midwest! There will be art craft exhibits, dance performances, maker demonstrations, and maker exhibits going on all day long in addition to the Bot Brawl. This event is a great blend of all sorts of creative energies.
Bot Brawl 18 will feature the following events:
Antweight (1 lb) RC Combat


Beetleweight (3 lb) RC Combat


Each event class is limited to 24 bots.
Rules for the events are available on our website, 
here
.
Maps and directions
. Parking information is available
here
. We will be in Exhibit Hall C. Fulton parking lot works well. The Marquee parking lot works well also with a little bit more walking.
A detailed schedule will be posted once it is developed. We ask all contestants to be diligent in their repairs and to pay attention for their bots' names to be called for bouts.  The timeline, once developed, will be available on the
club website
.
It is a challenge to get started on time, so please get checked in early and set up at your pit tables. Thank you for coming to our event! We're looking forward to seeing what you have made this year.
Entry fee is $20 per entry if you pay on BuildersDB by 8/8/18.
Entry fee is $30 per entry if you pay after 8/8/18.
Payment via PayPal can be done through BuildersDB.
Payment via cash or check payable to Central Illinois Robotics Club can be done at the competition.
Other Events by Central Illinois Robotics Club
| Event | Date | Location | Robots |
| --- | --- | --- | --- |
| Central Illinois Bot Boogaloo Fall 2019 | Nov 9, 2019 | East Peoria, IL, US | 24 Robots |
| Harper Experience Day Bot Brawl 2019 | Oct 5, 2019 | Palatine, IL, US | 10 Robots |
| Central Illinois Bot Brawl 2019 | Aug 10, 2019 | Peoria, IL, US | 40 Robots |
| Central Illinois Bot Boogaloo 2019 | Apr 6, 2019 | East Peoria, IL, US | 22 Robots |
| Central Illinois Bot Brawl 2018 (This Event) | Aug 11, 2018 | Peoria, IL, US | 44 Robots |
| Central Illinois Bot Brawl 2017 | Aug 12, 2017 | Peoria, IL, US | 58 Robots |
| Central Illinois Bot Brawl 2016 | Aug 13, 2016 | Peoria, IL, US | 35 Robots |
| Central Illinois Bot Brawl 2015 | Apr 11, 2015 | Peoria, IL, US | 21 Robots |
| Central Illinois Bot Brawl 2014 | Apr 5, 2014 | Normal, IL, US | 38 Robots |
| Central Illinois Bot Brawl 2013 | Apr 13, 2013 | Normal, IL, US | 32 Robots |
| Central Illinois Bot Brawl 2012 | Mar 24, 2012 | Peoria, IL, US | 41 Robots |
| Central Illinois Bot Brawl 2011 | Apr 2, 2011 | Peoria, IL, US | 26 Robots |
| Central Illinois Bot Brawl 2010 | Mar 6, 2010 | Peoria, IL, US | 24 Robots |
| Central Illinois Bot Brawl 2009 | Mar 7, 2009 | Peoria, IL, US | 30 Robots |
| Central Illinois Bot Brawl 2008 | Mar 29, 2008 | Peoria, IL, US | 20 Robots |
| Central Illinois Bot Brawl 2007 | Mar 10, 2007 | Peoria, IL, US | 36 Robots |
| Central Illinois Bot Brawl 2006 | May 6, 2006 | Peoria, IL, US | 16 Robots |