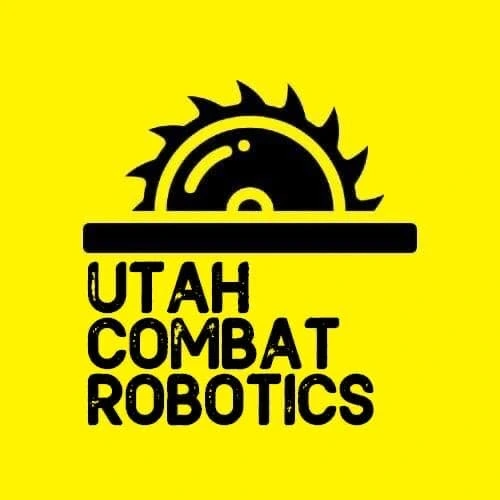 UCR Fall Brawl
Salt Lake City, Ut, US
October 7, 2023
Event Information
Organizer:

Utah Combat Robotics




Location:

663 W 100 S
Salt Lake City, Ut 84104
US
Get Directions

Starts:

Oct 7, 2023

Ends:

Oct 7, 2023
Registration
| | |
| --- | --- |
| Starts: | Sep 8, 2023 20:09 UTC |
| Ends: | Sep 8, 2023 20:09 UTC |
Registration for this event is not hosted on the Builders Database.

This link will take you off the site.
Registration Link
Event Organizers
Robot Classes / Competitions
Category
Robot Class
Maximum
Capacity
Currently
Registered
Waiting
List
Entry
Fee
Pit Crew
Allowed
Combat
Plastic Ant
Unlimited
None
None
0.00 USD
Unlimited
Combat
3 lb - Beetleweight
Unlimited
None
None
0.00 USD
Unlimited
Event Description
Come join fellow robot combat enthusiasts in Utah's Bi-Annual Combat Robotics Event.
This is a 3lb Beetleweight and 1lb Plastic Antweight division. All Antweights must comply with "4.4 Plastic Classes" requirements listed in SPARC Ruleset. http://sparc.tools/
$25 registration fee to help pay to keep these events going. Make sure to pay your resgistration here on RCE
Entry fees for humans ages 7 and up is $10 per head. Your robot entry fees get you a total of three folks for the pits. Paypal, Venmo, or cash accepted at door. Please register all bots by the day before the event. We should be able to offer refunds, but not day-of, please.
As usual the event will be held at the Utah Arts Hub on 663 West 100 South, SLC, UT. Competitors please arrive by 9am, we should be fighting by 10:30AM.
Double elimination bracket style tournament
In order to keep the event length reasonable, this time we will be doing things just a bit differently. We will have TWO arenas! One 8-foot arena for 3-Lb beetles and one 4-foot arena for 1-Lb Plastic Ants! This should keep us honest and fighting until around 4pm, when the finals start. Wood floors on both arenas.
Registration on http://www.robotcombatevent.com/events/1144
Other Events by Utah Combat Robotics
Event
Date
Location
Robots
UCR Fall Brawl (This Event)

REGISTRATION CLOSED

Oct 7, 2023
Salt Lake City, Ut, US
Utah Bot Brawl: June 3rd
Jun 3, 2023
Salt Lake City, UT, US
Utah Bot Brawl
Oct 1, 2022
Salt Lake City, UT, US
Utah Bot Brawl

REGISTRATION OPEN

May 21, 2022
Salt Lake City, UT, US
Utah Bot Brawl

REGISTRATION OPEN

Sep 18, 2021
Salt Lake City, UT, US
Utah Bot Brawl: Spring Fling

REGISTRATION OPEN

May 8, 2021
Salt Lake City, UT, US
Utah Bot Brawl: Fall Brawl

REGISTRATION OPEN

Oct 10, 2020
Salt Lake City, UT, US
Utah Bot Brawl: Rescheduled June 20th
Jun 20, 2020
Salt Lake City, UT, US