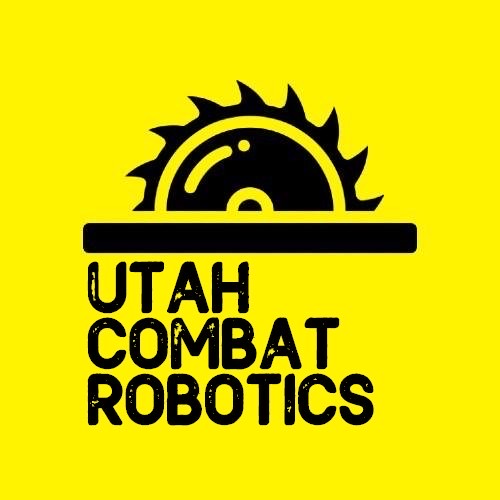 Utah Bot Brawl
Salt Lake City, UT, US
May 21, 2022
Robot Classes / Competitions
Category
Robot Class
Maximum
Capacity
Currently
Registered
Waiting
List
Entry
Fee
Pit Crew
Allowed
Combat
Plastic Ant
Unlimited
None
None
25.00 USD
Unlimited
Combat
3 lb - Beetleweight
Unlimited
None
None
25.00 USD
Unlimited
Event Description
Event Details:
This is primarily a 3lb Beetleweight event, but for this event we will also include a 1lb Plastic Antweight division. All Antweights must comply with "4.4 Plastic Classes" requirements listed in SPARC Ruleset.
Prizes
Beetleweight
1st Place- $100 and Trophy
2nd Place- $50
3rd Place- Sponsor gift
Plastic Antweight
1st Place- Sponsor Gift
Schedule
9:00-9:50am - Competitor Check in, Weigh in and Safety Check
10am - Fights begin
5pm- End of Event
Hazards
We will be updating our trapdoor to remain closed the first 2 minutes of each fight, the trapdoor will open during the last minute of the fight. This will allow for longer, more aggressive fights while still allowing wedges/pushers to be competitive for beginners.
Pits
Each team will be allowed 3 members, only team members will be allowed in the pits. Each team will be provided a 2x5' folding table and a power strip.
Other Events by Utah Combat Robotics
Event
Date
Location
Robots
UCR Fall Brawl

REGISTRATION CLOSED

Oct 7, 2023
Salt Lake City, Ut, US
Utah Bot Brawl: June 3rd
Jun 3, 2023
Salt Lake City, UT, US
Utah Bot Brawl
Oct 1, 2022
Salt Lake City, UT, US
Utah Bot Brawl (This Event)

REGISTRATION OPEN

May 21, 2022
Salt Lake City, UT, US
Utah Bot Brawl

REGISTRATION OPEN

Sep 18, 2021
Salt Lake City, UT, US
Utah Bot Brawl: Spring Fling

REGISTRATION OPEN

May 8, 2021
Salt Lake City, UT, US
Utah Bot Brawl: Fall Brawl

REGISTRATION OPEN

Oct 10, 2020
Salt Lake City, UT, US
Utah Bot Brawl: Rescheduled June 20th
Jun 20, 2020
Salt Lake City, UT, US