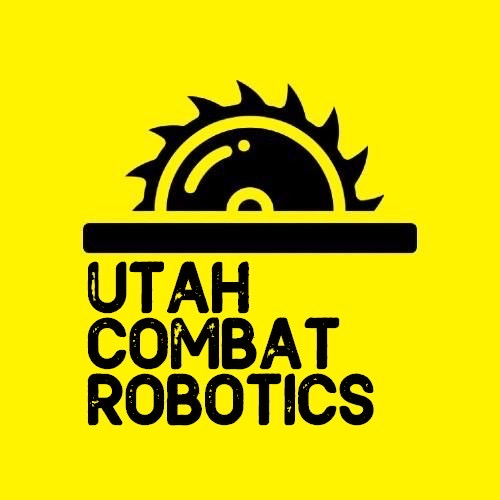 Utah Bot Brawl
Salt Lake City, UT, US
October 1, 2022
Robot Classes / Competitions
Category
Robot Class
Maximum
Capacity
Currently
Registered
Waiting
List
Entry
Fee
Pit Crew
Allowed
Combat
Plastic Ant
Unlimited
None
None
25.00 USD
Unlimited
Combat
3 lb - Beetleweight
Unlimited
None
None
25.00 USD
Unlimited
Event Description
Join us for Utah's Bi-Annual Combat Robotics Event the Utah Bot Brawl, October 1. This will be an outdoor event featuring 3lb Beetleweights and 1lb Plastic Antweights. Check out our website for details and registration.
https://www.utahcombatrobotics.com/
Event Details:
This is primarily a 3lb Beetleweight event, but for this event we will also include a 1lb Plastic Antweight division. All Antweights must comply with "4.4 Plastic Classes" requirements listed in SPARC Ruleset.
Prizes
Beetleweight
1st Place- $100 and Trophy
2nd Place- $50
3rd Place- Sponsor gift
Plastic Antweight
1st Place- Sponsor Gift
Schedule:
9:00-9:50am - Competitor Check in, Weigh in and Safety Check
10am - Fights begin
5pm- End of Event
Hazards:
We will be updating our trapdoor to remain closed the first 2 minutes of each fight, the trapdoor will open during the last minute of the fight. This will allow for longer, more aggressive fights while still allowing wedges/pushers to be competitive for beginners.
Pits:
Each team will be allowed 3 members, only team members will be allowed in the pits. Each team will be provided a 2x5' folding table and a power strip.
Registration:
Registration for individual bots, either Beetleweight or Antweight, will be $25. If you are competing in both Beetleweight and Antweight divisions you can get a combo registration to register both bots for the discounted price of $40.
All Bots must be registered by 11:59 pm MST September 18th. However we encourage early registration for planning purposes.
Rules:
Utah Combat Robotics uses the standard SPARC Ruleset. Please reach out with any questions or clarifications.
Safety:
All bots will be required to pass a safety check verifying the following
Bot weight is within weight limit, 3lb for Beetleweight, 1lb for Antweight
Bot fits in 8x8' arena and can enter through the 20x20" door
Authorized wireless communications are used
All motors Failsafe when radio signal is lost
All weapons have a weapon lock
No obvious violations of SPARC build specs for class
Tournament Style:
Tournament will be double elimination. All bots must be present during the designated check in time in order to compete.
Teams:
All Competitor teams are allowed up to 3 members, only team members will be allowed to drive or allowed in the pit.
Spectating:
Spectators tickets will be $10. Make Salt Lake members will receive $3 off admission.
Video:
We will have a camera inside the arena in order to provide better quality video. We will try to have videos of all fights available online the day of the event.
Other Events by Utah Combat Robotics
Event
Date
Location
Robots
UCR Fall Brawl

REGISTRATION CLOSED

Oct 7, 2023
Salt Lake City, Ut, US
Utah Bot Brawl: June 3rd
Jun 3, 2023
Salt Lake City, UT, US
Utah Bot Brawl (This Event)
Oct 1, 2022
Salt Lake City, UT, US
Utah Bot Brawl

REGISTRATION OPEN

May 21, 2022
Salt Lake City, UT, US
Utah Bot Brawl

REGISTRATION OPEN

Sep 18, 2021
Salt Lake City, UT, US
Utah Bot Brawl: Spring Fling

REGISTRATION OPEN

May 8, 2021
Salt Lake City, UT, US
Utah Bot Brawl: Fall Brawl

REGISTRATION OPEN

Oct 10, 2020
Salt Lake City, UT, US
Utah Bot Brawl: Rescheduled June 20th
Jun 20, 2020
Salt Lake City, UT, US