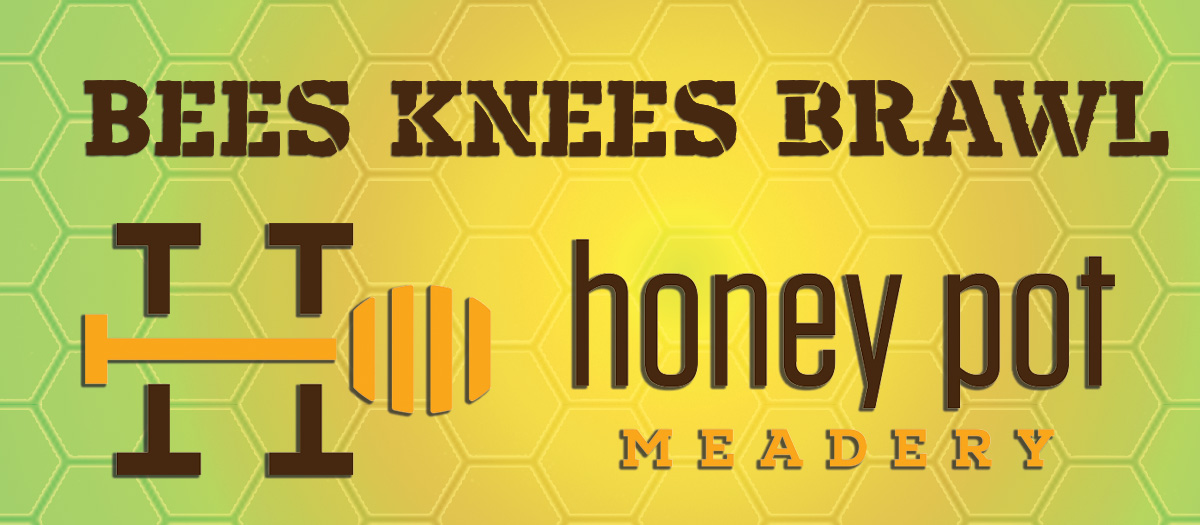 SCAR: Bees Knees Brawl at Honey Pot Meadery
Anaheim, CA, US
September 23, 2023
Event Information
Organizer:

Southern California Attack Robotics




Location:

5120 E La Palma Ave #207
Anaheim, CA 92807
US
Get Directions

Starts:

Sep 23, 2023

Ends:

Sep 23, 2023
Robot Classes / Competitions
Category
Robot Class
Maximum
Capacity
Currently
Registered
Waiting
List
Entry
Fee
Pit Crew
Allowed
Combat
150 g - Fairyweight
Unlimited
None
None
Unlimited
Combat
1 lb - Antweight
Unlimited
None
None
Unlimited
Combat
Plastic Ant
Unlimited
None
None
Unlimited
Combat
3 lb - Beetleweight
Unlimited
None
None
Unlimited
Event Description
We will heading back to Honey Pot Meadery for another event of Plastic Antweights and Fairyweights!
Address:  5120 E. La Palma Ave Suite 104.  there should be no parking restrictions as long as your not parking directly in front of a business entrance or roll up door and stick to marked parking.
All are welcome to spectate, and the event is all ages.  If you have found registration is full, please email me and we may be able to make space for you, however we will be prioritizing registration for locals and newer builders/robots.  You will need to bring all that you need (tables chairs tools coolers, etc) as there is limited resources at the property.  Also, if you have extra needs outside of things mentioned please contact me and we'll see what we can do to address those needs.  Power will be run to a dedicated charging table.
This will be a daytime event so plan accordingly.  While there will be some partial to full shade due to the alleyway like layout of the area, if desired feel free to bring easy ups for gaurunteed cover.  as far as i'm aware this will be a bring your own tables and chairs event.
Rough Schedule:
8:00am - Arenas arrive + Arena Assembly
8:30am - Registration Begins
8:55am - Drivers Meeting
9:00am - 6:30pm - Competition
6:30-8:00pm - Afterparty - hang out at Honeypot
Things to Bring:
Tables
Shade/EZ-Up
Chairs
Sunblock
spare parts and tools
eye protection
ear protection
Attendees:
Under 18 must be accompanied by parents or guardians
anyone welcome to attend
Competitors must register before the event to ensure competition slots

you may bring a robot in case spots open day of
you should contact event organizer about last minuite registrations
additional registration will be taken in order of wait list
Please check with event organizers for unique or unusual designs and their application to the linked rulesets
please read the rules as they have been slightly modified from original sparc ruleset as sparc had guidelined for modified rulesets
Come hang out with veteran and star combat robot builders, get some battles in, and have a nice easy bot bashing saturday!
Contacts and More
Other Events by Southern California Attack Robotics
Event
Date
Location
Robots
SCAR - December to Remember

REGISTRATION OPEN

Dec 2, 2023
Walnut, CA, US
SCAR - November Necrosis

REGISTRATION OPEN

Nov 18, 2023
Walnut, CA, US
SCAR - Orange County Maker Faire

REGISTRATION OPEN

Oct 21, 2023
Costa Mesa, CA, US
SCAR: Bees Knees Brawl at Honey Pot Meadery (This Event)
Sep 23, 2023
Anaheim, CA, US
SCAR Destruction Under the Stars
Jul 8, 2023
Walnut, CA, US
SCAR - Fathers' Day Fight Fest
Jun 17, 2023
Walnut, CA, US
SCAR: May Metal Massacre
May 20, 2023
Walnut, CA, US
SCAR: Melee at the Meadery!

REGISTRATION OPEN

Jan 7, 2023
Anaheim, CA, US
SCAR: November Necrosis

REGISTRATION OPEN

Nov 26, 2022
Walnut, CA, US
November Necrosis at the Power Sports Expo
Nov 7, 2020
Walnut, CA, US