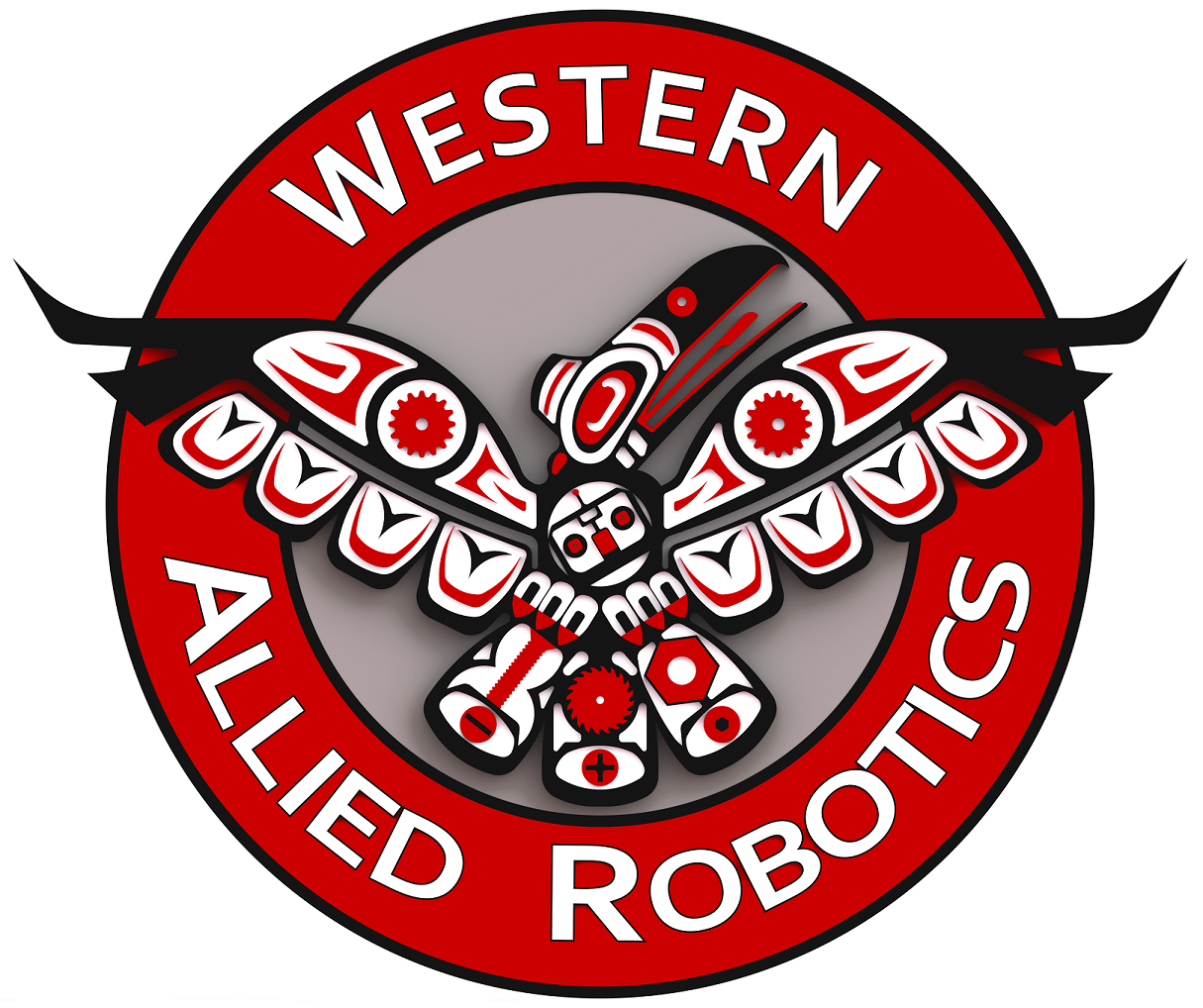 WAR at Seattle Makers 5-21
Seattle, WA, US
May 21, 2022
Robot Classes / Competitions
Category
Robot Class
Maximum
Capacity
Currently
Registered
Waiting
List
Entry
Fee
Pit Crew
Allowed
Combat
1 lb - Antweight
Unlimited
None
None
Unlimited
Combat
Plastic Ant
Unlimited
None
None
Unlimited
Event Description
WAR is partnering with Seattle Makers for our first small bot event in their new space! If things go well we will try and have it be a regular thing!
Due to limited space, this will be a small event limited to about 20 builders. Each builder / team is free to bring multiple bots.
I've capped the registration #s to be fairly low but we are builder-limited not robot limited so go ahead and register more than one bot. You won't be preventing someone else from coming since I'll move bots off of the wait-list.
Participation Details
The Makerspace has COVID protocols in place. In order to attend the event you'll

Ned to be vacinated against COVID or show a negative test within 3 days of the event. 
Everyone will need to wear masks while in the building.

At the door you'll be asked to sign a liability waiver. You can read it here.
There is a suggested $20 dollar donation to the maker space which can be made at the door.
Parking is almost non-existant at the maker space. Be prepared to park on the street and wheel your stuff into the venue.
Please show up by 1:30pm.  We hope to start the matches at 2:00pm.
| | |
| --- | --- |
| Class | Maximum Bots |
| Plastic Antweights | 12 |
| Antweigts | 12 |
Rules are posted here including the rules for Plastic Antweights. Remember! Plastic Antweights can not be made out of any type of plastic. They are limited to PET, PETG, ABS, or PLA, PLA+. If you want to use a different plastic please contact us for approval.  If you have any questions feel free to email but generally the Western Allied Robotics Facebook Group is the best place to talk and interact with other builders.
Other Events by Western Allied Robotics
Event
Date
Location
Robots
WAR Hobby Expo 2023
Apr 15, 2023
Monroe, WA, US
WAR at Seattle Makers 9-10

REGISTER ON JUL 30

Sep 10, 2022
Seattle, WA, US
Seattle Bot Battles 2022
Jul 2, 2022
Seattle, WA, US
WAR at Seattle Makers 5-21 (This Event)
May 21, 2022
Seattle, WA, US
WAR Hobby Expo 2022
Apr 9, 2022
Monroe, WA, US
WAR at Seattle Makers
Feb 26, 2022
Seattle, WA, US
WAR Hobby Expo 2021
Oct 30, 2021
Monroe, WA, US
WAR Hobby Expo 2021 (Cancelled)
May 22, 2021
Monroe, WA, US
Cancelled - Robothon 2020
Oct 3, 2020
Seattle, WA, US
CANCELLED - Seattle Bot Battles 2020
May 9, 2020
Seattle, WA, US
WAR Hobby Expo 2020
Jan 25, 2020
Monroe, WA, US
Robothon 2019

REGISTRATION OPEN

Oct 5, 2019
Seattle, WA, US
Seattle Bot Battles 2019

REGISTRATION OPEN

Jul 6, 2019
Seattle, WA, US
WAR at NW Kids Fest - Monroe

REGISTRATION OPEN

Jun 22, 2019
Monroe, WA, US
WAR at NW Kids Fair - Puyallup

REGISTRATION OPEN

May 18, 2019
Puyallup, WA, US
WAR Hobby Expo 2019

REGISTRATION OPEN

Jan 26, 2019
Monroe, WA, US
WAR at PC Makerfest

REGISTRATION OPEN

Nov 3, 2018
Puyallup, WA, US
Robothon 2018

REGISTRATION OPEN

Oct 6, 2018
Seattle, WA, US
Seattle Bot Battles 2018

REGISTRATION OPEN

Jun 30, 2018
Seattle, WA, US
WAR Hobby Expo 2018

REGISTRATION OPEN

Jan 27, 2018
Monroe, WA, US
Robothon 2017

REGISTRATION OPEN

Sep 30, 2017
Seattle, WA, US
Seattle Bot Battles 2017

REGISTRATION OPEN

Jun 17, 2017
Seattle, WA, US
WAR - Hobby Expo 2017
Jan 28, 2017
Monroe, WA, US
30 Robots
The Great Seattle Bot Brawl at Robothon 2016
Oct 1, 2016
Seattle, WA, US
48 Robots
Seattle Bot Bash
Jun 19, 2016
Seattle, WA, US
49 Robots
WAR - Hobby Expo 2016
Jan 30, 2016
Monroe, WA, US
32 Robots
Barnes and Nobel Maker faire Munch!
Nov 8, 2015
Bellevue, WA, US
17 Robots
Robothon 2015
Oct 10, 2015
Seattle, WA, US
33 Robots
Kenworthy Krunch
Aug 8, 2015
Duvall, WA, US
17 Robots
Seattle Bot Battles 2015
May 31, 2015
Seattle, WA, US
14 Robots
NW Hobby Expo 2015
Feb 3, 2015
Monroe, WA, US
13 Robots
Robothon 2014
Sep 20, 2014
Seattle, WA, US
9 Robots
Kirkland Bot Battles 2014
Aug 10, 2014
Kirkland, WA, US
18 Robots
Seattle Bot Battles 2014
Apr 13, 2014
Seattle, WA, US
16 Robots
NW Hobby Expo 2014
Feb 8, 2014
Monroe, WA, US
9 Robots
Seattle Bot Brawl 2013
Nov 3, 2013
Seattle, WA, US
17 Robots
Kirkland Bot Battles 2013
Aug 11, 2013
Kirkland, WA, US
24 Robots
Seattle Bot Battles 10
Jun 24, 2012
Seattle, WA, US
14 Robots
NWMHobby Expo 2012
Feb 11, 2012
Monroe, WA, US
17 Robots
Seattle Bot Brawl 2011
Sep 11, 2011
Seattle, WA, US
10 Robots
SeattleBotBattles 9
Apr 10, 2011
Seattle, WA, US
14 Robots
NWMHE 2011
Feb 12, 2011
Monroe, WA, US
11 Robots
Robothon Robot Combat 2010
Oct 24, 2010
Seattle, WA, US
17 Robots
Seattle Bot Battle 8
Apr 11, 2010
Seattle, WA, US
13 Robots
NW Model Hobby Expo 2010
Feb 13, 2010
Monroe, WA, US
8 Robots
Robothon Robot Combat 2009
Oct 11, 2009
Seattle, WA, US
21 Robots
Seattle Bot Battle 7
Apr 12, 2009
Seattle, WA, US
22 Robots
NW Model Hobby Expo 2009
Feb 7, 2009
Monroe, WA, US
11 Robots
Untitled Event 305
Feb 7, 2009
Monroe, WA, US
Robothon Robot Combat 2008
Sep 21, 2008
Seattle, WA, US
20 Robots
Seattle Bot Battles 2008
Apr 12, 2008
Seattle, WA, US
12 Robots
WAR NW Model Hobby Expo 2008
Feb 9, 2008
Seattle, WA, US
23 Robots
Robothon Robot Combat 2007
Sep 22, 2007
Seattle, WA, US
22 Robots
Seattle Bot Battle 5
Mar 10, 2007
Seattle, WA, US
18 Robots
Robothon Robot Combat 2006
Sep 30, 2006
Seattle, WA, US
12 Robots
Seattle Bot Battles 4
Apr 9, 2006
Seattle, WA, US
9 Robots
Robothon Combat Robotics
Oct 8, 2005
Seattle, WA, US
13 Robots
daVinci Days 2005
Jul 16, 2005
Corvallis, OR, US
7 Robots
Seattle Bot Battles 3
Apr 3, 2005
Seattle, WA, US
12 Robots
Robothon Robotic Combat Events
Sep 25, 2004
Seattle, WA, US
13 Robots
daVinci Days
Jul 18, 2004
Corvallis, Oregon, US
12 Robots
Seattle Bot Battles 2
Apr 18, 2004
Bellevue, WA, US
13 Robots
Magic Smoke Antweight Tournament
Sep 28, 2003
Silverdale, WA, US
9 Robots
Dragonflight Antweight Tournament
Aug 17, 2003
Seattle, WA, US
15 Robots
da Vinci Days Robot Competition
Jul 20, 2003
Corvallis, OR, US
22 Robots
Seattle Bot Battle
Apr 13, 2003
Seattle, WA, US
20 Robots