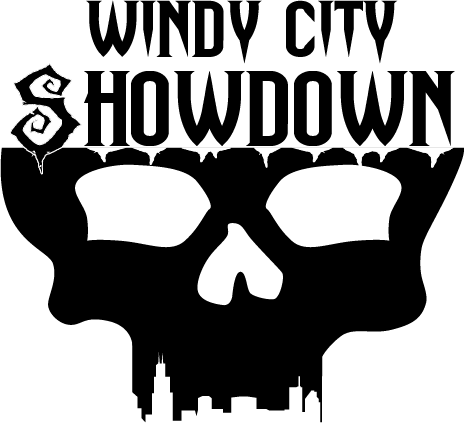 MRCA-Windy City Showdown
Berwyn, IL, US
June 18, 2022
Event Information
Organizer:

Midwest Robot Combat Association




Location:

6309 W 26th St
Berwyn, IL 60402
US
Get Directions

Starts:

Jun 18, 2022

Ends:

Jun 18, 2022
Registration
| | |
| --- | --- |
| Starts: | Feb 1, 2022 00:02 UTC |
| Ends: | Jun 1, 2022 00:06 UTC |
Registration for this event is not hosted on the Builders Database.

This link will take you off the site.
Registration Link
Event Organizers
Event Description
Hi and thanks for the interest in the very first Windy City Showdown on June 18th 2022 at the world famous Berwyn Eagles Club , doors will open at 9 for registration, fail safes and weigh ins the tournament will start at roughly 10:30 with 20 minute pit times for repairs and double elimination .This is a MRCA qualifying event for antweights  we will alternate between ants and beetles periodically to keep the tournament moving in between repairs as we are hoping to have a small crowd and live stream , registration is $25 per bot and teams are limited to 2 bots per class so that we can give chances for new teams to sign up. As of right now there is no plan for pits in this arena so be prepared but this may change ,We plan on having prizes from sponsors for the 1st place teams and some other awards as well ,we have bumped up the ants from 24 to a 32 bot bracket and the Beetles will stay at 24 we have plenty of tables and chairs just bring an extension cord and power strip .We really hope to see everyone come out and have a blast with us !!
Online registration will be February 1st at 5pm cst all payments will be taken in cash at the event , I realize that the event is still some time away but since I am a new event I wanna allow plenty of time for both classes to fill up so we can have 2 good tournament brackets . Reminder only 2 bots per class per team so we can make sure to let plenty of teams register, hope to see everyone get a chance to get in 
We are allowing a 1 pound weight bonus for bots that do not use wheels ot tracks for motion we are also allowing minibots in the beetleweights which you also get 1 extra pound , your main bot cannot weigh over 3.3 pounds if running a mini bot 
Other Events by Midwest Robot Combat Association
Event
Date
Location
Robots
Midwest Robot Combat Association Finals

REGISTRATION OPEN

Oct 22, 2022
Oconomowoc, WI, US
WRC Open Ant Demo
Aug 6, 2022
Oconomowoc, WI, US
MRCA-Windy City Showdown (This Event)
Jun 18, 2022
Berwyn, IL, US
Minnesota Massacre: A MRCA Official Qualifier
May 21, 2022
White Bear Lake, MN, US
MRCA Michigan Mashup 2022 Event #3
Apr 9, 2022
Bloomingdale, MI, US
Wisconsin Robot Combat January 2022
Jan 15, 2022
Oconomowoc, WI, US
Michigan Mashup 2021 Event #2
Nov 6, 2021
Bloomingdale, MI, US
Wisconsin Robotic Combat September 2021
Sep 26, 2021
Milwaukee, WI, US
Michigan Mashup 2021
Jun 26, 2021
Bloomingdale, MI, US
Wisconsin Robotic Combat May 2021
May 22, 2021
Oconomowoc, WI, US