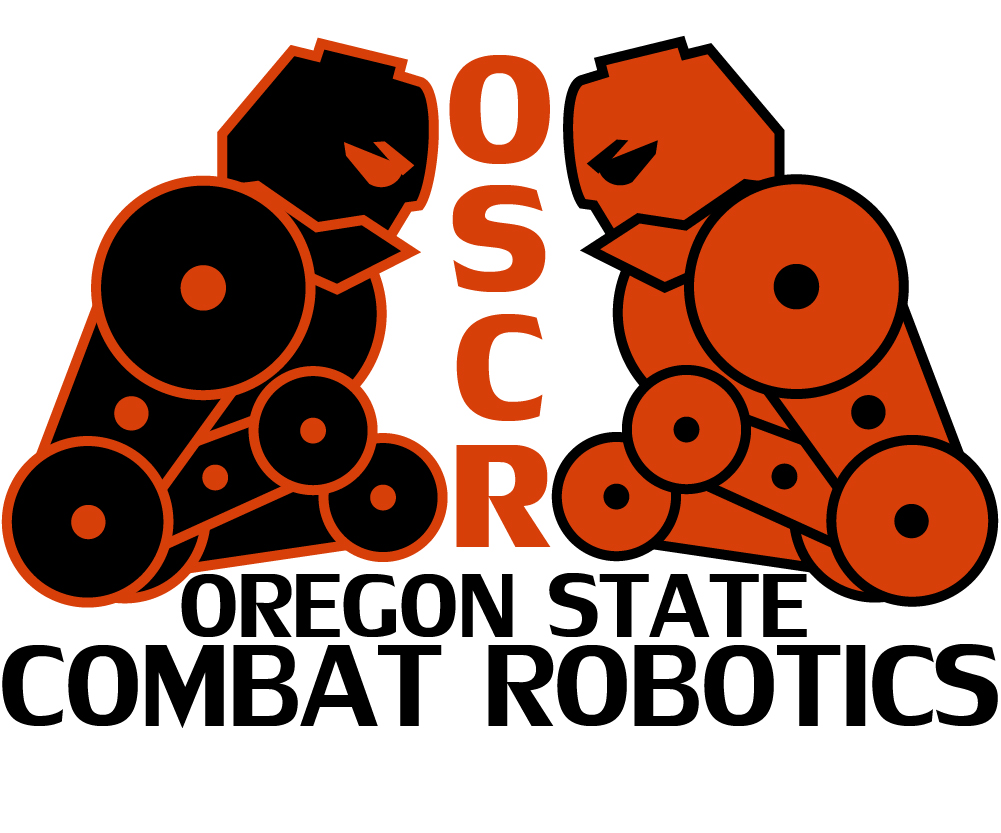 Oregon State - Post Covid Battle
Corvallis, OR, US
June 19, 2021
Event Description
***Updates*** Event is now June 19th
Oregon State Combat Robotics event hosted at Oregon State University. For this event, we will be using a 4'x4' arena. Join us and help bring combat robotics back to Oregon! The main class is Plastic Antweights as this is what our club currently builds. If there are enough normal Antweights these can also compete. All classes below Antweight are also welcome!
*Update* Plastic Antweight Rules at the bottom.
The competition will be on June 19th under the sec plaza at Oregon State University. Please show up with your robot between 9:00am and 9:30am for registration. Battles will start around 10:00 am.
We are planning to be there until 4pm, but due to the nature of combat robotics, this is pretty flexible. 
**location is the sec plaza at Oregon State University
Covid Details:
-Masks are mandatory, we are trying to make sure this happens so if you can't wear a mask at all times then you will be asked to leave. (regardless of if you are vaccinated, this may change as we get closer to the date.)
-As of now plan to bring your own table or workspace
Plastic Antweight Rules:
In general, all the normal Rules on our site apply to plastic class bots except the construction materials must be plastic as described below:
PET, PETG, ABS, or PLA, PLA+ are the only materials that can be used for the chassis and weapons. No other types of plastics or materials allowed (ie. metal, carbon fiber, UHMW, etc)
Motors, electronics, axles, fasteners, and adhesives can be any material, but cannot be used in such a way to enhance the structural integrity, armor the robot, or enhance any weapon.
Not all weight classes will run a separate plastic class.  The event organizer will specify if there will be a separate plastic class and if so for which weight class(es), ie "1lb plastic class"
Other Events by Oregon State Combat Robotics
Event
Date
Location
Robots
Spring Skirmish '23

REGISTRATION OPEN

Jun 11, 2023
2500 NW Monroe Ave, Corvallis, US
Winter Wars '23

REGISTRATION OPEN

Jan 14, 2023
2500 NW Monroe Ave, Corvallis, US
Spring Skirmish
Jun 4, 2022
Corvallis, OR, US
OSCR Winter Wars 22
Jan 8, 2022
Corvallis, OR, US
Oregon State - Post Covid Battle (This Event)
Jun 19, 2021
Corvallis, OR, US
Oregon State - Spring Brawl 2020 *UPDATED*
May 30, 2020
Corvallis, OR, US
Oregon State Brawl
Mar 7, 2020
Corvallis, OR, US