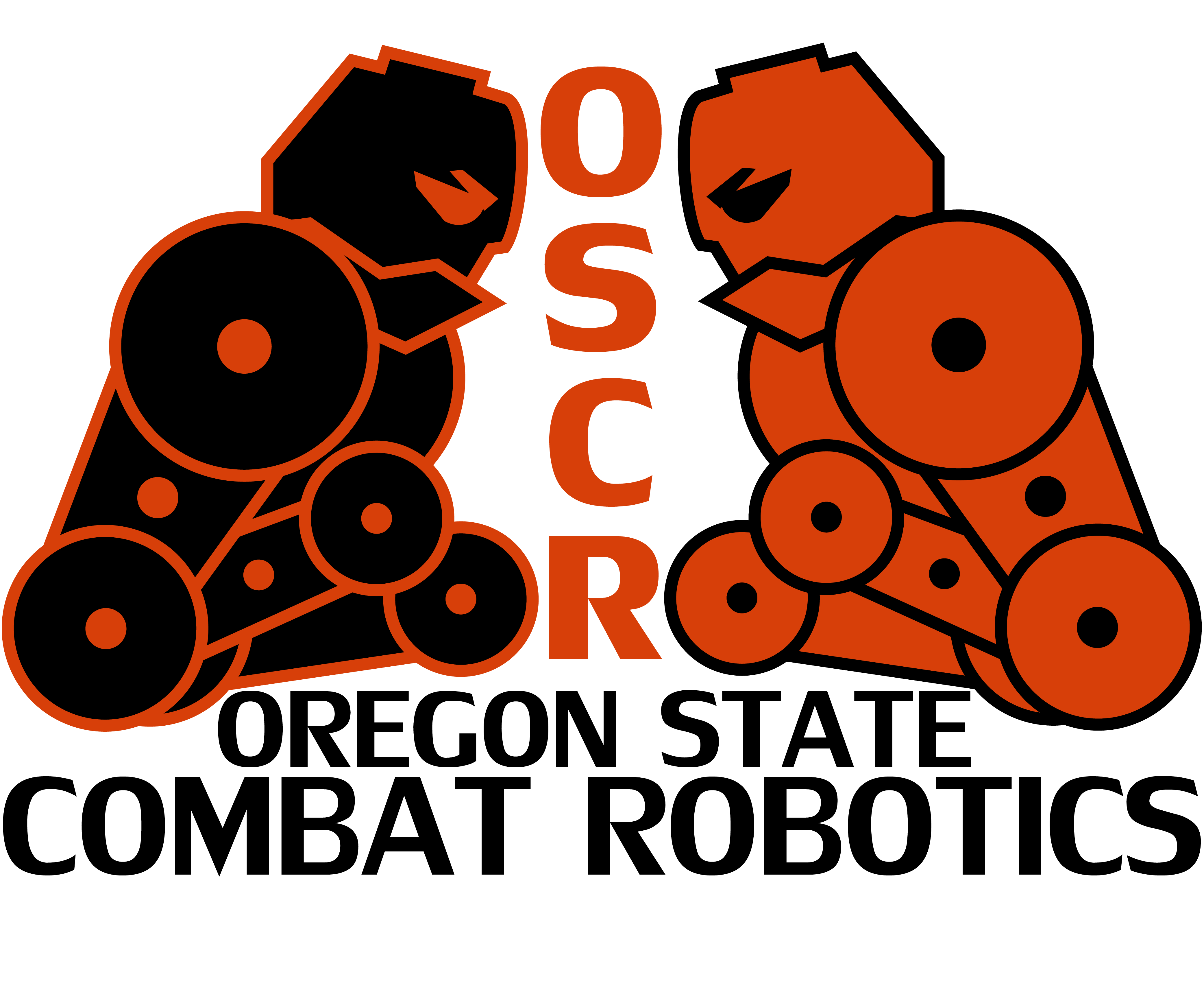 OSCR Winter Wars 22
Corvallis, OR, US
January 8, 2022
Robot Classes / Competitions
Category
Robot Class
Maximum
Capacity
Currently
Registered
Waiting
List
Entry
Fee
Pit Crew
Allowed
Combat
150 g - Fairyweight
Unlimited
None
None
Unlimited
Combat
1 lb - Antweight
Unlimited
None
None
Unlimited
Combat
Plastic Ant
Unlimited
None
None
Unlimited
Event Description
Oregon State Combat Robotics club is a student-led organization at Oregon State University, and Winter Wars '22 is our first event of the 2021-2022 season.
The aim of OSCR is bringing hands-on robotics education and experience to OSU students of all disciplines. Members learn basic design and development principles of combat robotics, then use that knowledge to print and build their own 1-pound Plastic Antweight combat robots. The culmination of the Plastic Antweight program is a robot combat event where members can showcase their creations.
OSCR's combat arena is 5ft x 5ft x 4ft with a metal floor and kickplates. It also has a corner pit that opens when one-minute is remains of the three-minute bouts, there are no other OOTA areas. The arena is capable of safely containing 1-pound, all-metal combat robots.
Winter Wars '22 is open to the public and the following weight classes in double-elimination format: 150 gram fairyweight, 1-pound metal antweight and 1-pound plastic antweight. This event is SPARC Compliant, https://clubs.oregonstate.edu/combat-robotics/sparc
**This event must comply with OSU's COVID policies which are subject to change: UPDATE: Proof of vaccination or negative test no longer apply as long as masks are worn during the entire event duration!**
**parking and access to Kelley Engineering Center are available on SW Park Terrace Pl via NW Monroe Ave**
Please send all questions or concerns to combatrobotics@oregonstate.edu
Other Events by Oregon State Combat Robotics
Event
Date
Location
Robots
Spring Skirmish '23

REGISTRATION OPEN

Jun 11, 2023
2500 NW Monroe Ave, Corvallis, US
Winter Wars '23

REGISTRATION OPEN

Jan 14, 2023
2500 NW Monroe Ave, Corvallis, US
Spring Skirmish
Jun 4, 2022
Corvallis, OR, US
OSCR Winter Wars 22 (This Event)
Jan 8, 2022
Corvallis, OR, US
Oregon State - Post Covid Battle
Jun 19, 2021
Corvallis, OR, US
Oregon State - Spring Brawl 2020 *UPDATED*
May 30, 2020
Corvallis, OR, US
Oregon State Brawl
Mar 7, 2020
Corvallis, OR, US