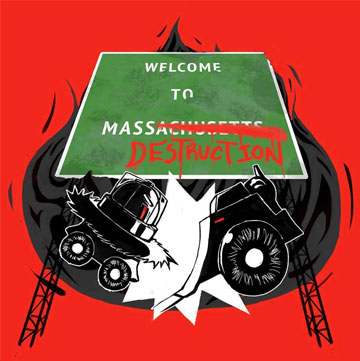 MassDestruction X
Corona, NY, US
September 23 - September 22, 2018
Event Information
Organizer:

MassDestruction




Location:

Corona, NY US


Get Directions

Starts:

Sep 23, 2018

Ends:

Sep 22, 2018
Robot Classes / Competitions
Category
Robot Class
Maximum
Capacity
Currently
Registered
Waiting
List
Entry
Fee
Pit Crew
Allowed
Combat
1 lb - Antweight
20
9 Robots
None
25.00 USD
Unlimited
Combat
Plastic Ant
16
5 Robots
None
20.00 USD
Unlimited
Combat
3 lb - Beetleweight
32
22 Robots
None
25.00 USD
Unlimited
Sumo
12lb Sumo
16
8 Robots
None
25.00 USD
Unlimited
Event Description
IT'S TIME TO FIGHT THE ROBOTS!

There's been a whole season of BattleBots filmed since the last time we were in The BIg Apple and we can't wait to meet all the new faces who want to get into this crazy hobby! And for all you returning faces, we can't wait to welcome you back to the funnest small robot event around!

We'll be running the event over two days again, just like last time. 3lb robots will fight on Saturday the 22nd, 1lb, 1lb Plastic, and 12lb will fight on Sunday the 23rd.

Location will be the New York Hall of Science during the Very Cool New York Maker Faire, located at

New York Hall of Science
47-01 111th St
Corona, NY 11368

Usual NERC/SPARC rules apply, please let us know if you have any questions (www.nerc.us/rules)

IMPORTANT NOTE: We're changing registration fees a bit this year. It'll be ~$25 per robot, BUT $10 a head. This is to cover your included pass to MFNYC so you don't have to buy your own. PayPal is preferred, please send registration fees to massachusetts.destruction at gmail dot com


MassD Specific Rules:

1lb Plastic Ants: If I can touch it, it has to be some kind of polymer. Also the majority of your robot's construction must be some kind of polymer. Usual batteries, motors, electronics, and axles are exempt, but don't get cheeky with this and cover your robot in non-functional circuit board armor. Failure to comply means I just throw you in with the regular ants.

No, Carbon-fiber, kevlar, and fiberglass are not polymers, nor are plastics supplemented with them like NylonX or Onyx

12lb Sumo/Sportsmans:

No spinners. Saws, wedges, giant rubber wheel spinners and the like are a-okay though.


Tournament Structure: This should be familiar to anyone who has been to our event before, or has watched the latest season of the show. Everyone gets 4 "randomly" assigned seeding fights to build up your rep and rank, and the top 4-8 remaining robots at the end of that go into a single elimination tournament for ULTIMATE ROBOT GLORY and also FREE 3D PRINTING SERVICES from our long-time sponsor, MarkForged.

Schedule should look familiar:
8 AM: Gates open, Safety opens
10 AM: Drivers meeting
10:30 AM: First Fights
11:30 AM: Second Fights
1:00 PM Third Fights
2:00 PM Fourth Fights
4:00 PM: Finals for the day

If anyone wants to help run the event, or if you have any questions, drop me a line at massachusetts.destruction at gmail.

PS: A little birdy told me that we might be getting some HUGE visitors on display at the event. Come fight robots with us to find out who!

Other Events by MassDestruction
Event
Date
Location
Robots
MASSdestruction 18: Boston Children's Museum

REGISTRATION OPEN

Oct 26, 2019
Boston, MA, US
MASSdestruction:Spring Open Studios (Plastics Only)

REGISTRATION OPEN

May 4, 2019
Somerville, MA, US
MASSdestruction

REGISTRATION OPEN

Dec 8, 2018
Somerville, MA, US
MassDestruction Plastic Ants 2018

REGISTRATION OPEN

Oct 6, 2018
Boston, MA, US
MassDestruction X (This Event)
Sep 23, 2018
Corona, NY, US
44 Robots
MassDestruction X

REGISTRATION OPEN

Sep 22, 2018
47-01 111th St, Corona, US
MassDestruction 9
Jan 14, 2018
Waltham, MA, US
39 Robots
MassDestruction 9: Wreturn to Watch City

REGISTRATION OPEN

Jan 13, 2018
Boston, MA, US
MassDestruction SE7EN

REGISTRATION OPEN

May 6, 2017
Somerville, MA, US
The information displayed on this page was written and is managed by
MassDestruction
.