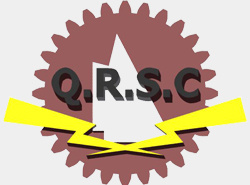 Australian Robowars Nationals 2012
Brisbane, Queensland, US
January 10 - September 29, 2012
Event Information
Organizer:

Robowars Sportsman Cup




Location:

Brisbane, Queensland US


Get Directions

Starts:

Jan 10, 2012

Ends:

Sep 29, 2012
Robot Classes / Competitions
Category
Robot Class
Maximum
Capacity
Currently
Registered
Waiting
List
Entry
Fee
Pit Crew
Allowed
Combat
150 g - Fairyweight
Unlimited
20 Robots
None
0.00 USD
2 Per Robot
Combat
3 lb - Beetleweight
Unlimited
8 Robots
None
0.00 USD
2 Per Robot
Combat
30 lb - Featherweight
Unlimited
15 Robots
None
0.00 USD
2 Per Robot
Event Description
I am happy to confirm that the Ipswich Art Gallery will be the host of the 2012 Australian Robowars Nationals.

The event will span 3 days over the September 29th, 30th and 1st of October long weekend and take place in the foyer of the gallery. There will be prize money, camera crew and plenty of spectators on the day.

Each of the 3 days will each feature one class so builders and spectators can focus and follow each of the robots from start to finish. The event will be round robin with the top robots going through to signal elimination finals.

More details such as prize money, entree fees and lead up events to come but the agreement has been signed so start planning and building your robots.
Other Events by Robowars Sportsman Cup
Event
Date
Location
Robots
Robowars Sportsman Cup

REGISTRATION OPEN

Apr 15, 2023
Hamilton QLD 4007, Australia, US
Robowars Sportsman Cup 2023
Jan 14, 2023
Brisbane City QLD 4000, Australia, US
Australian Robowars Ant and Beetleweight Nationals 2020
Jan 18, 2020
Tribune Street, QLD, AU
Australian Robowars Nationals 2019

REGISTRATION OPEN

Oct 19, 2019
Brisbane City QLD 4000, Australia, US
Robowars: Robotronica Rebellion

REGISTRATION OPEN

Aug 18, 2019
Brisbane City QLD 4000, Australia, US
Australian Robowars Antweight Nationals 2018

REGISTRATION OPEN

Oct 1, 2018
Ipswich QLD 4305, Australia, US
Australian Robowars Nationals 2018

REGISTRATION OPEN

Sep 29, 2018
64 Adelaide St, Brisbane, AU
Robowars ICRA 2018

REGISTRATION OPEN

May 20, 2018
South Brisbane QLD 4101, Australia, US
Robowars Nationals 2017
Aug 21, 2017
Brisbane, QLD, AU
37 Robots
Robowars Nationals 2017

REGISTRATION OPEN

Aug 19, 2017
Sydney NSW 2000, Australia, US
Robowars Vivid Sydney 2017

REGISTRATION OPEN

Jun 11, 2017
Sydney NSW 2000, Australia, US
Robowars Vivid Sydney 2017
Jun 11, 2017
Sydney, NSW, AU
23 Robots
Robowars Sportsman Cup
Dec 11, 2016
Gladstone, QLD, AU
7 Robots
Australian Robowars Nationals 2016
Aug 21, 2016
Canberra, ACT, AU
38 Robots
Robowars Sydney 2016
Jun 5, 2016
Sydney, NSW, Australia
12 Robots
Australian Robowars Nationals 2015
Oct 11, 2015
Ipswich, QLD, AU
31 Robots
Robowars Sydney 2015
May 31, 2015
Sydney, NSW, AU
7 Robots
Australian Robowars Nationals 2012 (This Event)
Jan 10, 2012
Brisbane, Queensland, US
43 Robots
The Edge 2
Nov 28, 2010
Brisbane, QLD, AU
28 Robots
The Edge
Jun 26, 2010
Brisbane, QLD, AU
12 Robots
Ideas Festival 2009
Mar 30, 2009
Brisbane, QLD, AU
21 Robots