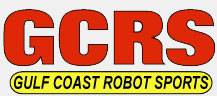 Gulf Coast Robot Sports-2
Bradenton, FL, US
July 11, 2009
Event Information
Organizer:

Gulf Coast Robot Sports




Location:

Bradenton, FL US


Get Directions

Starts:

Jul 11, 2009

Ends:

Jul 11, 2009
Robot Classes / Competitions
Category
Robot Class
Maximum
Capacity
Currently
Registered
Waiting
List
Entry
Fee
Pit Crew
Allowed
Combat
150 g - Fairyweight
Unlimited
4 Robots
None
10.00 USD
3 Per Robot
Combat
1 lb - Antweight
Unlimited
8 Robots
None
10.00 USD
3 Per Robot
Combat
3 lb - Beetleweight
Unlimited
6 Robots
None
10.00 USD
3 Per Robot
Event Description
Come join the Robot MarketPlace / Hobby Marketplace on July 11th for our second GCRS event! Bring your meanest insect-class fighting robots. Standard double elimination and RFL regulations apply. This weekend promises to be a SMASH!

Date: July 11, 2009
Location: Bradenton, Florida, at the Hobby MarketPlace/Robot MarketPlace retail store
5129A 53rd Ave E. (SR 70)
Bradenton, FL, 34203

Organizer: Jim Smentowski
Web site: http://www.robotmarketplace.com
call with questions: (941) 749-6030 or email jim@robotmarketplace.com

Weight classes: 150g fleaweight, 1lb Antweight, and 3lb Beetleweight. (RFL rules)

All active kinetic weapons that are legal in the RFL ruleset are permitted, we have a fully enclosed and safe arena.
Arena is the old SOZbots arena (for those of you who remember it). It has two 12" wide drop zones on each side and is fully enclosed by lexan. Floor is stainless steel.

Registration fee $10 per robot, enter as many as you like.

Weigh-in starts at 9am, competition starts at 11am.

Prizes will be awarded to the winners of each weight class*:

150g Fleaweight winner: $40.00 Robot MarketPlace Gift Certificate
Antweight winner: $50.00 Robot MarketPlace Gift Certificate
Beetleweight winner: $75.00 Robot MarketPlace Gift Certificate

*if there are fewer than 3 robot entries per weight class, that tournament will be canceled.
Other Events by Gulf Coast Robot Sports
| Event | Date | Location | Robots |
| --- | --- | --- | --- |
| Gulf Coast Robot Sports - 11 | Dec 8, 2012 | Bradenton, FL, US | 19 Robots |
| Gulf Coast Robot Sports - 10 | Jan 14, 2012 | Bradenton, FL, US | 15 Robots |
| Gulf Coast Robot Sports-9 | Nov 12, 2011 | Bradenton, FL, US | 15 Robots |
| Gulf Coast Robot Sports-8 | Aug 6, 2011 | Bradenton, FL, US | 18 Robots |
| Gulf Coast Robot Sports-7 | Jun 18, 2011 | Bradenton, FL, US | 19 Robots |
| Gulf Coast Robot Sports 6 | Aug 14, 2010 | Bradenton, FL, US | 16 Robots |
| Gulf Coast Robot Sports-5 | Jun 5, 2010 | Bradenton, FL, US | 16 Robots |
| Gulf Coast Robot Sports-4 | Jan 2, 2010 | Bradenton, FL, US | 18 Robots |
| Gulf Coast Robot Sports-3 | Oct 24, 2009 | Bradenton, FL, US | 12 Robots |
| Gulf Coast Robot Sports-2 (This Event) | Jul 11, 2009 | Bradenton, FL, US | 18 Robots |
| Gulf Coast Robot Sports | Mar 8, 2009 | Bradenton, FL, US | 8 Robots |