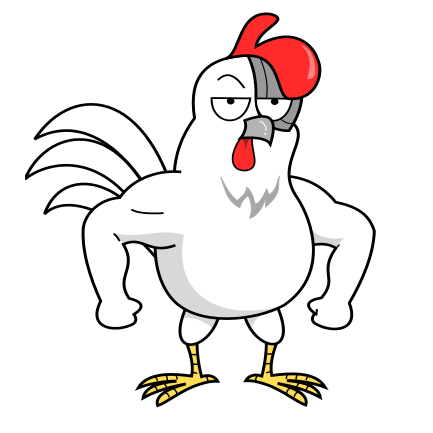 Rocket Republic Taproom Tap Out #4
Madison, AL, US
Jan 23, 2021 - Jan 23, 2021
Registration
| | |
| --- | --- |
| Starts: | Nov 9, 2020 00:11 UTC |
| Ends: | Jan 20, 2021 00:01 UTC |
Registration for this event is not hosted on the Builders Database.

This link will take you off the site.
Registration Link
Event Description
Join us in October and bring your bot! 
Check in begins at 2PM, safety meeting at 2:45PM, fights commence 3PM.
Ants and Beetles: 6' x 6' arena with a low wall (1" high) in one corner. Getting trapped behind or on the wall (10 second countdown) results in loss of battle. Floor is steel and magnets are allowed.
Fairies: 32"x32" arena insert with 2" high walls.
Thanks to our sponsors Rocket Republic Brewing and i3 Cares!
Other Events by Angry Rooster Robotics
Event
Date
Location
Robots
Rocket Republic Taproom Tap Out #9

REGISTRATION OPEN

Jul 30, 2022
Madison, AL, US
Rocket Republic Taproom Tap Out #8
Apr 9, 2022
Madison, AL, US
CANCELLED: Rocket Republic Taproom Tap Out #7
Oct 23, 2021
Madison, AL, US
Rocket Republic Taproom Tap Out #6
Jul 17, 2021
Madison, AL, US
Rocket Republic Taproom Tap Out #5
Apr 17, 2021
Madison, AL, US
Rocket Republic Taproom Tap Out #4 (This Event)
Jan 23, 2021
Madison, AL, US
Rocket Republic Taproom Tap Out #3
Oct 17, 2020
Madison, AL, US
Rocket Republic Taproom Tap Out #2
Jul 18, 2020
Madison, AL, US
Cancelled - Rocket City Robot Assault #4
Apr 18, 2020
Huntsville, AL, US
Rocket Republic Taproom Tap Out
Jan 11, 2020
Madison, AL, US
Rocket City Robot Assault 3
Aug 3, 2019
Madison, AL, US