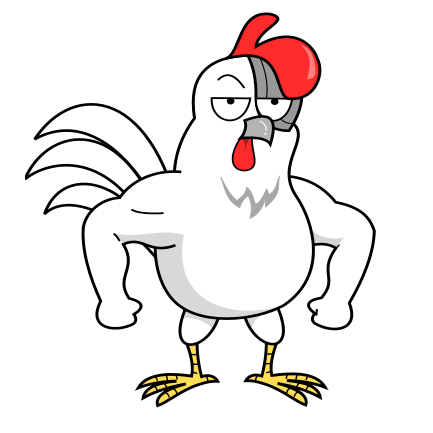 Cancelled - Rocket City Robot Assault #4
Huntsville, AL, US
Apr 18, 2020 - Apr 18, 2020
Event Description
***CANCELLED DUE TO CORONAVIRUS***
Come join us at the Huntsville Comic and Pop Culture Expo for Rocket City Robot Assault #4!
Registration is free, however, the expo is not. We negotiated half off tickets for the day of the event ($15 instead of $30), which will be helf either at willcall or distributed by Angry Rooster Robotics.
Details TBD, tentatively check in at 10, combat starts at 11 and runs till 4. We will be running the event fairly casually to fill the 5 hour window we have at the VBC and to allow people to come check out combat between other events at the expo.
Other Events by Angry Rooster Robotics
Event
Date
Location
Robots
Rocket Republic Taproom Tap Out #9

REGISTRATION OPEN

Jul 30, 2022
Madison, AL, US
Rocket Republic Taproom Tap Out #8
Apr 9, 2022
Madison, AL, US
CANCELLED: Rocket Republic Taproom Tap Out #7
Oct 23, 2021
Madison, AL, US
Rocket Republic Taproom Tap Out #6
Jul 17, 2021
Madison, AL, US
Rocket Republic Taproom Tap Out #5
Apr 17, 2021
Madison, AL, US
Rocket Republic Taproom Tap Out #4
Jan 23, 2021
Madison, AL, US
Rocket Republic Taproom Tap Out #3
Oct 17, 2020
Madison, AL, US
Rocket Republic Taproom Tap Out #2
Jul 18, 2020
Madison, AL, US
Cancelled - Rocket City Robot Assault #4 (This Event)
Apr 18, 2020
Huntsville, AL, US
Rocket Republic Taproom Tap Out
Jan 11, 2020
Madison, AL, US
Rocket City Robot Assault 3
Aug 3, 2019
Madison, AL, US