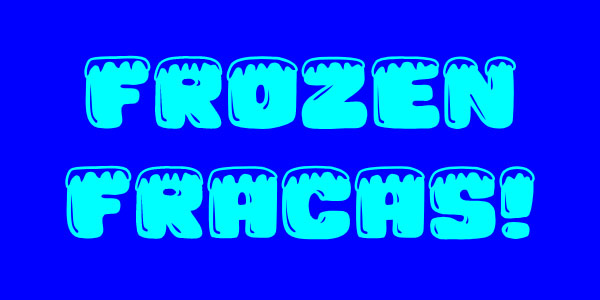 MACRO Frozen Fracas!
Lutherville-Timonium, MD, US
January 26, 2019
Event Description
Sign up for the second event of the Mid-Atlantic Combat Robotics Organization: Frozen Fracas! Hosted at the STAR Academy outside Baltimore Maryland and sponsored by The Makerspace at Stanley Black and Decker, and will be hosting both 12lb sumo-sportsmans and full combat beetles! 
Sign up and additional information can be found on the BuildersDB. RULES & PROCEDURES: The 12lb platform sumo ruleset can be found HERE The 3lb beetle event rules are SPARC standard, available HERE SCHEDULE: 8:00am: Doors open & check-in begins 10:45am: Mandatory meeting 11:00am: Fights Begin **Robots MUST be through safety/weigh-in before 10:45am or they will NOT be able to compete... make sure your robots work and don't be late! No exceptions!** Event should be finished by 5pm. Rumbles will be held just before the finals (finalists are not permitted to compete in the rumble) Awards Presentation will be immediately after the finals.  
Other Events by Maryland Area Combat Robotics Organization
Event
Date
Location
Robots
Nightmare On Bot Street
Oct 14, 2023
Columbia, MD, US
22 Robots
Summer Slaughter
Aug 19, 2023
Columbia, MD, US
36 Robots
MACRO Presents: You didnt make it to MOTO 2023

REGISTER ON DEC 5

Mar 4, 2023
Severn, MD, US
A December to Dismember 2022
Dec 3, 2022
Severn, MD, US
MACROpocalypse
Aug 13, 2022
Severn, MD, US
MACRO Presents: June Bug Invasion!
Jun 11, 2022
Severn, MD, US
August Annihilation
Aug 28, 2021
Severn, MD, US
Maryland Meltdown
Jun 5, 2021
Severn, MD, US
2020 ERRF Smackdown
Sep 26, 2020
Severn, MD, US
14 Robots
MACRO Mayhem
Aug 29, 2020
Severn, MD, US
15 Robots
COVID Smash
Jul 25, 2020
Severn, MD, US
9 Robots
Pre St Valentines Day Bot Massacre
Feb 8, 2020
Severn, MD, US
10 Robots
MACRO Frozen Fracas! (This Event)
Jan 26, 2019
Lutherville-Timonium, MD, US