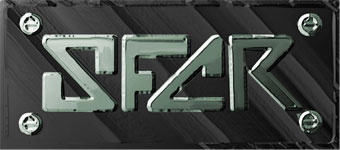 Southeast Combot Championship
Tampa, FL, US
April 18, 2015
Event Information
Organizer:

University of South Florida Robotics Interest Grou




Location:

Tampa, FL US


Get Directions

Starts:

Apr 18, 2015

Ends:

Apr 18, 2015
Robot Classes / Competitions
Category
Robot Class
Maximum
Capacity
Currently
Registered
Waiting
List
Entry
Fee
Pit Crew
Allowed
BotsIQ
Mini Class (15lb) High School Competition (HS-M)
12
3 Robots
None
0.00 USD
20 Per Robot
BotsIQ
Mini Class (15lb) College Competition (C-M)
12
4 Robots
None
0.00 USD
20 Per Robot
Combat
150 g - Fairyweight
12
2 Robots
None
0.00 USD
10 Per Robot
Combat
1 lb - Antweight
12
4 Robots
None
0.00 USD
10 Per Robot
Combat
3 lb - Beetleweight
32
8 Robots
None
0.00 USD
10 Per Robot
Combat
30 lb - Featherweight
10
None
None
0.00 USD
20 Per Robot
Combat
220 lb - Heavyweight
10
4 Robots
None
0.00 USD
20 Per Robot
Event Description
Welcome to the Southeast Combot Championship!
Hosted by USF RIG and inspired by the Combot Battles at
Robogames
This event is part of the
Gulf Coast Makercon
The competition will be at the Florida Center of The Florida State Fairgrounds:
4800 U.S. 301
Tampa, FL 33610.
Note:Follow signs for MakerCon. The entrance address may differ from this address. Additional information will be posted here and sent by email to all registered builders.
Weigh in and safety inspections will be from 2-8pm on Friday and from 8-10am on Saturday. Fights will start at 11am.
The arena combat area will be 16'x26' with a steel floor.
Weight Classes and Registration Fees:
150g--$5
1lb--$10
3lb--$15
15lb--$20
30lb--$30
220lb--$50
This competition is open to all college, high school, and recreational builders and spectators. All 15lb weight classes will be combined.
The competition format will be Double Elimination for classes with 7 or more entrants and Round Robin for classes with 6 or fewer entrants.
Event Contact:
Sam McAmis
727-560-0750
smcamis@mail.usf.edu
All teams must complete the
SCC Waiver Form
.
All weight classes will use modified versions of the
SPARC
Rulesets and Procedures.
SCC Technical Ruleset
SCC Match Rules
SCC Judging Guidleines
Other Events by University of South Florida Robotics Interest Grou
| Event | Date | Location | Robots |
| --- | --- | --- | --- |
| Battles at Makercon | Apr 8, 2017 | Tampa, FL, US | |
| Southeast Combot Championship | Apr 9, 2016 | Tampa, FL, US | 27 Robots |
| Southeast Combot Regional | Feb 20, 2016 | Tampa, FL, US | 7 Robots |
| South Florida Combot Regional - Fall | Oct 17, 2015 | Tampa, FL, US | 11 Robots |
| Southeast Combot Championship (This Event) | Apr 18, 2015 | Tampa, FL, US | 25 Robots |
| South Florida Combot Regional | Feb 14, 2015 | Tampa, FL, US | 20 Robots |
| South Florida Combot Regional - Fall | Oct 18, 2014 | Tampa, FL, US | 16 Robots |
| Battles at MakerCon | Apr 5, 2014 | Tampa, FL, US | 21 Robots |
| South Florida Combot Regional | Feb 22, 2014 | Tampa, FL, US | 29 Robots |