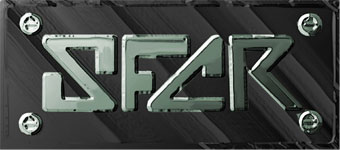 South Florida Combot Regional
Tampa, FL, US
February 14, 2015
Event Information
Organizer:

University of South Florida Robotics Interest Grou




Location:

Tampa, FL US


Get Directions

Starts:

Feb 14, 2015

Ends:

Feb 14, 2015
Robot Classes / Competitions
Category
Robot Class
Maximum
Capacity
Currently
Registered
Waiting
List
Entry
Fee
Pit Crew
Allowed
BotsIQ
Mini Class (15lb) High School Competition (HS-M)
Unlimited
1 Robot
None
0.00 USD
20 Per Robot
BotsIQ
Mini Class (15lb) College Competition (C-M)
Unlimited
None
None
0.00 USD
20 Per Robot
Combat
150 g - Fairyweight
Unlimited
5 Robots
None
0.00 USD
10 Per Robot
Combat
1 lb - Antweight
Unlimited
3 Robots
None
0.00 USD
10 Per Robot
Combat
3 lb - Beetleweight
Unlimited
11 Robots
None
0.00 USD
10 Per Robot
Event Description
Welcome to the South Florida Combot Regional!
This event is part of the USF Engineering Expo at the USF Tampa Campus.
The competition will be on the east side of the Engineering III building:
3820 Alumni Drive
Tampa FL 33620
Weigh in and registration will start at 8:30am, and matches will start at 10.
Weight classes: 150g, 1lb, 3lb, 15lb
Registration fee is: $10 for 150g-1lb, $15 for 3lb-15lb.
This competition is open to all college, high school, and recreational builders and spectators. All 15lb weight classes will be combined.
All teams must complete the
SFCR Waiver Form
.
The arena will be 7' square with a layer of textured GFRP sheet steel floor.
The competition format will be Double Elimination for classes with 7 or more entrants and Round Robin for classes with 6 or fewer entrants.
The 15 lb class will use the Standard NRL rulesets with the following modification: Lithium Polymer batteries WILL be allowed.
http://www.gonrl.org/pdfs/NRL_Competition_Rules.pdf
http://www.gonrl.org/pdfs/NRL_Regulations.pdf
Weight classes 3lb and less will use the Florida Insect Combat Robotics Ruleset [below]
with the following additions/modifications:
1) Flamethrowers may be allowed if approved in advance.
2) Gyroscopic precession will be considered walking as applicable to weight class determination.
3) A robot may only pin, lift or otherwise restrain an opponent for a maximum of 15 seconds at a time.
4) Magnets will be allowed subject to the following restrictions:
a) The robot must not be able to suspend itself upside down on a steel surface.
b) If the magnets repeatedly cause entanglement that cannot be released after the pin period the offending robot will be disqualified from that match.
Florida Insect Combat Robotics Ruleset
I. Robots.
A. The robot weight limit classifications are up to 150 grams, 5.4 ounces to one pound, one to three pounds. Walkers are granted a 50% weight advantage.
B. Robots may be powered by any source socially acceptable for indoor use(Generally nickle or lithium based battery sources). Unless otherwise allowed by the event organizer, all robots should be electrically powered. All power sources must be 100% contained in the robot and packaged appropriately for the expected abuse.
C. All robots must be capable of an acceptable rate of movement.
D. No robot may, under any circumstances, present a hazard to the event staff, spectators, or the opposing operator(s). No robot may in its operation cause damage to anything other than the opposing robot or, within reason, the combat surface. Any robot that imperils the viewing areas will be ruled ineligible for competition.
E. All entries must conform to the general rules of the facility and the event.
F. All robots may be subject to a technical inspection prior to combat. Failure to disclose any operating principle will be grounds for immediate disqualification. The event organizer may restrict any function deemed excessively hazardous.
G. Liquids may not be used in combat situations. If any substance coming from a robot that, in the opinion of the event staff, cannot be completely cleaned up after combat, the robot will then be declared ineligible.
H. Robots may be multiple in form, so long as each portion of the "Multi-bot" is in accordance to the rules. All portions, when weighed together, may not exceed the weight-class entered.
I. No organic elements will be allowed in any robot. (For example, you cant put a hamster in your bot.)
J. 75mhz and 27mhz radio controlled bots entered should be able to operate on at least two frequencies or have a digital transmitter capable of non-conflicting frequencies to avoid radio frequency conflicts.
K. Robots should, at full extension, be able fit through the arena pushout(s) in any orientation. In the event that a robot does not, if the robot is at least 50% over the pushout area, it is considered pushed out. The area of the pit-entrance is an arena-unstick exemption.
II. Combat
A. The combat area for Ant and Beetle classes will be a minimum 5 x 5 four-sided enclosed arena.
B. The use of "entanglement" style devices is not allowed.
C. Unless explicitly allowed by the Event-Organizer, no flammable fuels, liquid, gaseous or solid, may be used in combat situations. This extends to the use of such fuels in weapon operation(e.g. Flamethrowers).
D. There is a three minute time limit for each combat round in all weight-classes.
E. If the match goes to the 3-minute time limit, the match will be decided by the a judges decision. The method of judging is to be determined by the event organizer.
F. Jamming your opponents controller, either electronically or physically, is prohibited. Any robot with ECM capabilities will be disqualified from competition.
G. If, during the course of an arena-based rumble, the drop-out becomes filled, a temporary halt can be called by the event staff in order to clear the drop-out. If such a halt is called, all contestants must immediately stop competing.
III. Competition
A. The competition will be one-on-one, and either in a double-elimination or round-robin format. If deemed necessary due to time or other restraints, this may be subject to change as per the event-organizer.
B. Robots will start on opposite sides of the arena.
D. Contestants may enter multiple robot per weight class per competition.
E. Robots must be ready when the combat begins. Combat will not be restarted due to mistakes, radio conflicts, or other setup problems. A brief pretest may be allowed by the event staff.
IV. Victory Conditions
A. To claim victory your robot must show mobility and not be in the drop-out zone. If your robot has been rendered immobile, you will have a ten-second count-down within which you have a chance to show mobility. If your robot has fallen into the drop-out zone, you will have a 10-second count-down as a chance to escape the drop-out; This will only be granted if it is a reasonable assumption the robot can potentially get itself out.
B. If both robots are immobile, the robot controlling mobility shall be required to release the other robot after a period of no more than ten seconds has elapsed. In cases of robots becoming stuck on each other, the match will be paused, and the robots will be separated. In cases of each robot being fully incapacitated simultaneously, the match will go to a judges decision.
C. Immobility is defined as the inability to move at rate deemed reasonable by the judges and/or event staff.
D. No robot shall be required to compete within fifteen minutes of a previous combat. If a robot cannot be repaired within a reasonable time, a forfeit will be declared by the event-organizer, solely at the event-organizers discretion.
E. A contestant may forfeit a match by "tapping out", at which point both contestants must immediately cease fighting. Contestants need to make their tap out as clear as possible, so that the judge(s) and other competitor are aware of the tap out.
Other Events by University of South Florida Robotics Interest Grou
| Event | Date | Location | Robots |
| --- | --- | --- | --- |
| Battles at Makercon | Apr 8, 2017 | Tampa, FL, US | |
| Southeast Combot Championship | Apr 9, 2016 | Tampa, FL, US | 27 Robots |
| Southeast Combot Regional | Feb 20, 2016 | Tampa, FL, US | 7 Robots |
| South Florida Combot Regional - Fall | Oct 17, 2015 | Tampa, FL, US | 11 Robots |
| Southeast Combot Championship | Apr 18, 2015 | Tampa, FL, US | 25 Robots |
| South Florida Combot Regional (This Event) | Feb 14, 2015 | Tampa, FL, US | 20 Robots |
| South Florida Combot Regional - Fall | Oct 18, 2014 | Tampa, FL, US | 16 Robots |
| Battles at MakerCon | Apr 5, 2014 | Tampa, FL, US | 21 Robots |
| South Florida Combot Regional | Feb 22, 2014 | Tampa, FL, US | 29 Robots |