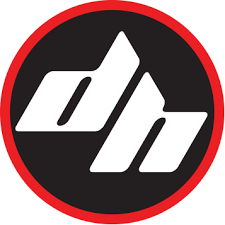 Dollar Hobbyz Combat Robot Club May 2023
Woodbury, MN, US
May 14, 2023
Robot Classes / Competitions
Category
Robot Class
Maximum
Capacity
Currently
Registered
Waiting
List
Entry
Fee
Pit Crew
Allowed
Combat
150 g - Fairyweight
Unlimited
None
None
Unlimited
Combat
1 lb - Antweight
Unlimited
None
None
Unlimited
Combat
Plastic Ant
Unlimited
None
None
Unlimited
Event Description
We'll be meeting in the afternoon (1:00 PM) on Sunday May 14th at Dollar Hobbyz in Woodbury. The meeting is scheduled to go until 3:00 pm, but we may go later if we're all having fun and want to get some more fights in. If you're new, you'll be able to find us in the pit area at Dollar Hobbyz. It's right up the stairs to the right of the racetrack.
As always, the plan is to do some un-structured robot fighting, driving practice, and just have fun. We will be using the 4'x4' arena with a floor pit provided by Team Kwin-alt. Experienced builders, new builders, and spectators are all welcome. There will be plenty of roboteers there who are happy to help get new people involved.
Other notes:
If you already have a robot, please register it here, just to help keep track of how many will be attending.
If you are looking to build your first robot, check out the resources here: https://midwestrobotcombat.com/resources/
If you have any questions at all, contact Eric Lussky at ELussky@gmail.com
And, finally, a special thank you to Dollar Hobbyz for allowing us to use their space
Other Events by Dollar Hobbyz Combat Robot Club May 2023
| Event | Date | Location | Robots |
| --- | --- | --- | --- |
| Dollar Hobbyz Combat Robotics Club Nov. 2023 | Nov 26, 2023 | Woodbury, MN, US | |
| Dollar Hobbyz Combat Robot Club September 2023 | Sep 21, 2023 | Woodbury, MN, US | |
| Dollar Hobbyz Combat Robot Club May 2023 (This Event) | May 14, 2023 | Woodbury, MN, US | |
| Dollar Hobbyz Combat Robot Club Mar. 2023 | Mar 16, 2023 | Woodbury, MN, US | |
| Dollar Hobbyz Combat Robot Club Jan. 2023 | Jan 19, 2023 | Woodbury, MN, US | |
| Dollar Hobbyz Combat Robot Club Nov. 2022 | Nov 17, 2022 | Woodbury, MN, US | |
| Dollar Hobbyz Combat Robot Club Sept. 2022 | Sep 22, 2022 | Woodbury, MN, US | |