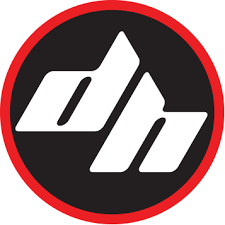 Dollar Hobbyz Combat Robot Club Sept. 2022
Woodbury, MN, US
September 22, 2022
Robot Classes / Competitions
Category
Robot Class
Maximum
Capacity
Currently
Registered
Waiting
List
Entry
Fee
Pit Crew
Allowed
Combat
150 g - Fairyweight
16
None
None
0.00 USD
Unlimited
Combat
1 lb - Antweight
16
None
None
0.00 USD
Unlimited
Combat
3 lb - Beetleweight
16
None
None
0.00 USD
Unlimited
Event Description
This is the inaugural meeting of the Dollar Hobbyz Combat Robotics Club (DHCRC)!  This club is being put together in an effort to foster the combat robotics community in the Twin Cities area. Experienced builders and newcomers are both welcome.
The plan is to meet at the Dollar Hobbyz shop in Woodbury about once every two months to build robots, test designs, have grudge matches, learn from other builders, and just hang out. There are currently no plans for any sort of tournament structure, however if you have a bot and plan on coming please register it here just so we know how many to expect. If you don't have a bot, feel free to just show up and start your journey to robot fighting glory!
We will have one of the Twin Cities Terror arenas on site, kindly provided by Scott and Alix Sofficool. It is a 4'x4' box with a pit in the floor, and will be open all night for antweight and fairyweight grudge matches. This arena is not rated for beetleweight fights, but we will allow you to use it for beetle spin up tests.
I would like to thank Dollar Hobbyz for allowing us to use their space. They have a beautiful pit area which should be ideal for building robots, and I look forward to working with them. Hopefully for years to come!
For any questions, please contact Eric Lussky at ELussky@gmail.com
Other Events by Dollar Hobbyz Combat Robot Club May 2023
| Event | Date | Location | Robots |
| --- | --- | --- | --- |
| Dollar Hobbyz Combat Robotics Club Nov. 2023 | Nov 26, 2023 | Woodbury, MN, US | |
| Dollar Hobbyz Combat Robot Club September 2023 | Sep 21, 2023 | Woodbury, MN, US | |
| Dollar Hobbyz Combat Robot Club May 2023 | May 14, 2023 | Woodbury, MN, US | |
| Dollar Hobbyz Combat Robot Club Mar. 2023 | Mar 16, 2023 | Woodbury, MN, US | |
| Dollar Hobbyz Combat Robot Club Jan. 2023 | Jan 19, 2023 | Woodbury, MN, US | |
| Dollar Hobbyz Combat Robot Club Nov. 2022 | Nov 17, 2022 | Woodbury, MN, US | |
| Dollar Hobbyz Combat Robot Club Sept. 2022 (This Event) | Sep 22, 2022 | Woodbury, MN, US | |