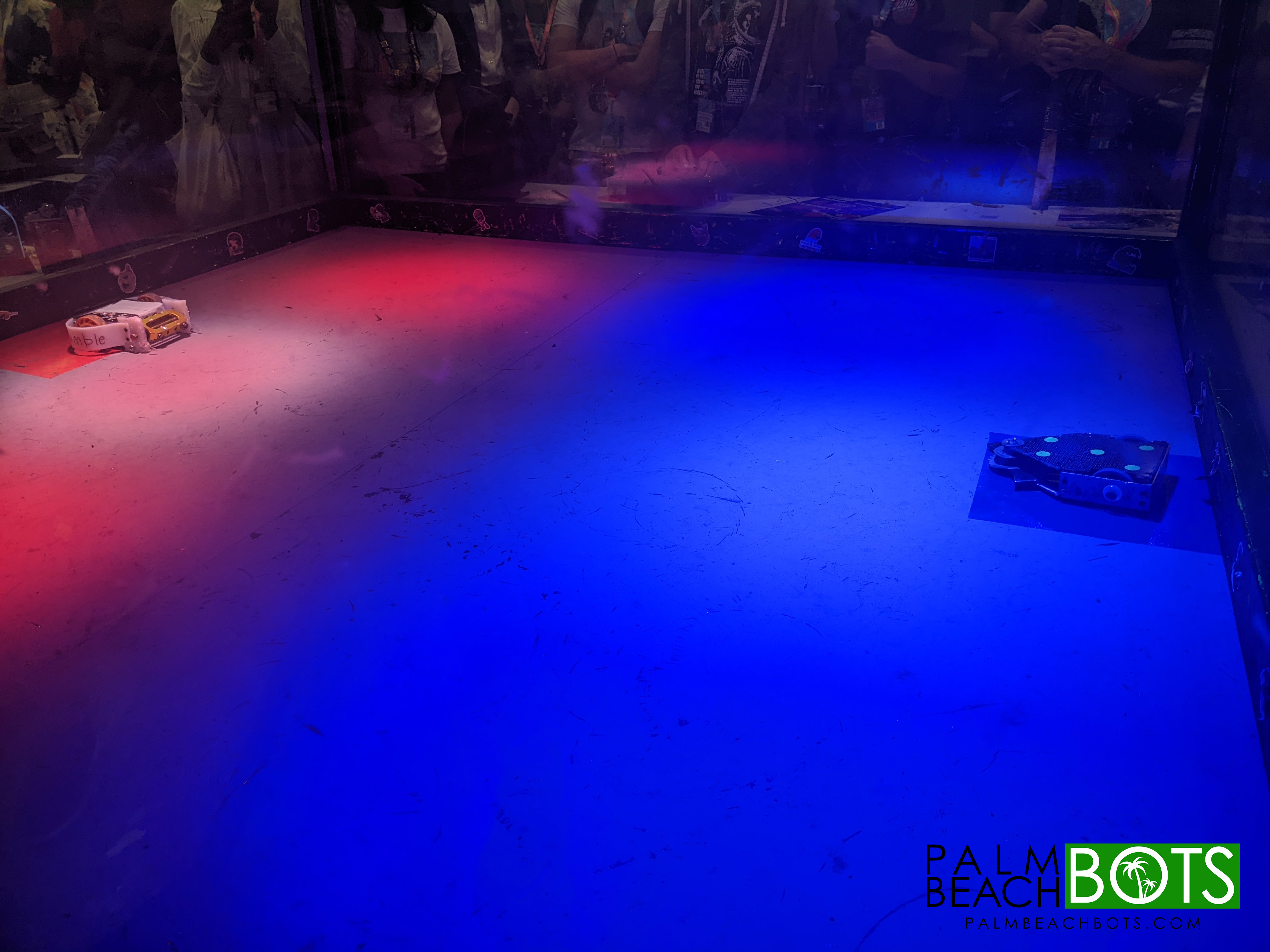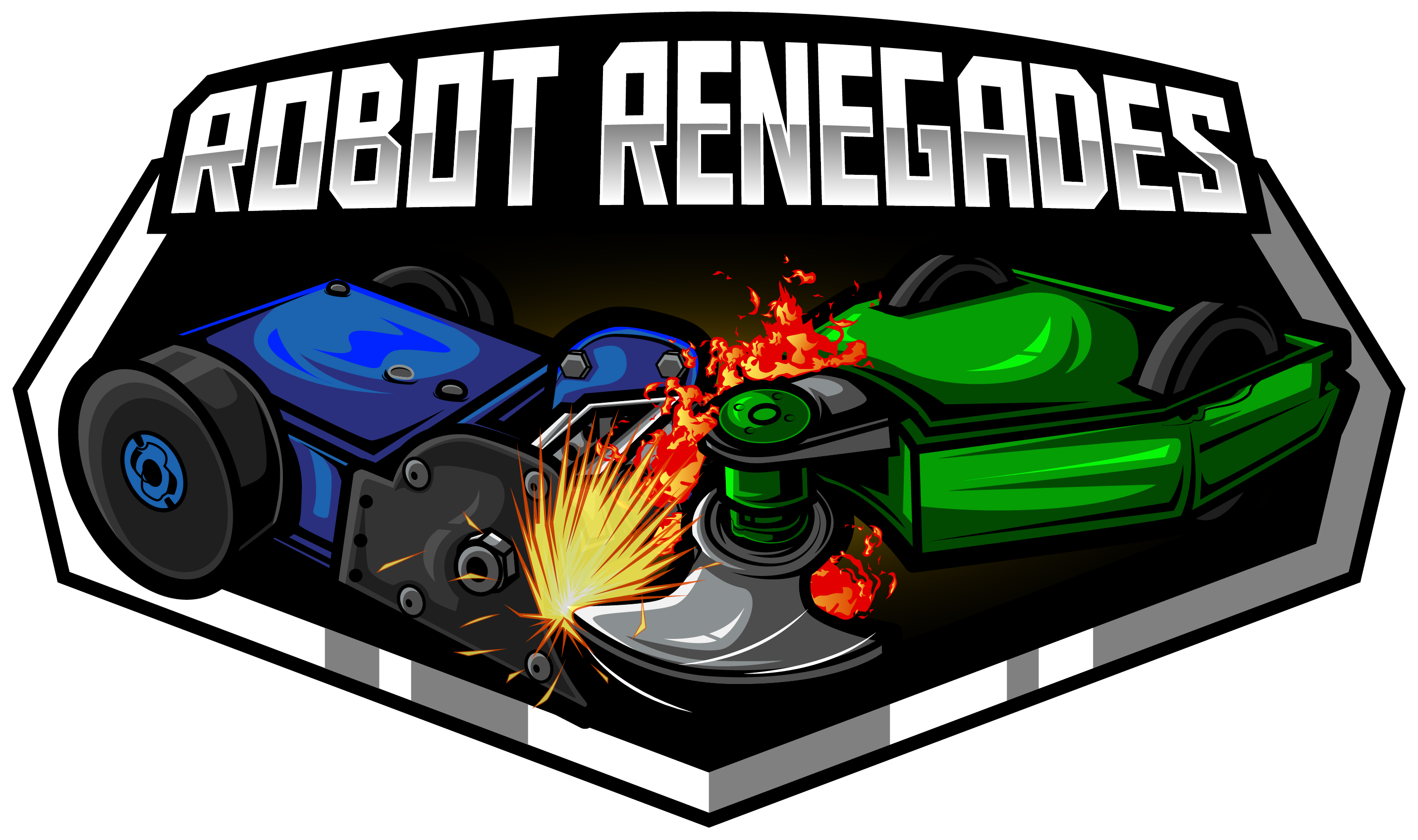 Robot Renegades at Martin County Fair
Stuart, FL, US
February 11 - February 12, 2023
Event Description
Robot Renegades at Martin County Fair (Stuart, FL)
After a 1 year break robot fighting is back at Martin County Fair. Formerly known as Small Bots of Mass Destruction, now under the Robot Renegades banner. This has always been one of our favorite events and it's running just as always :)
The event will run pretty much like any other robot fight but we're also entertainment for the event. Fights are on a schedule giving you a little more time to repair or walk around the Fair. Since we're the entertainment, teams will receive an allowance of passes to the Fair. Let's repeat that, YOU DO NOT HAVE TO PAY TO GET IN.
Event Info:
Classes: Plastic Ant, Ant, Beetle, Hobby (12lb)
Rough schedule will be fights at the top of each hour. We will likely fight continuously thru day one.
A pre-paid registration of $20 per bot is required. This goes towards the prize money. Once your bot is approved BuildersDB will present a link to pay.
Prize Purse: Cash prize as a split on registration fees divided between first/second/third place. Additional $500 in the prize pot from the Fair mgmt to be divided among the classes based on bracket size.
Pits: We have a decent amount of room but not unlimted. Pit space will be divided at our discretion to make room for everyone.
Power is available, bring extension cords, power strips, lipo bags etc
Fair Entry: Each team receives an allowance of passes. There is a limit but it's reasonable. Anyone over the cap is required to buy a pass.
Pre-Event email will have any more specific instructions.
Palm Beach Bots is sponsoring and will be on site with parts and kits to get you thru the fights.
Schedule:
Saturday February 11th

Load In 10-11AM
Safety/Weigh In: 10:30AM
Fights start at 12PM and run at the top of each hour thru 7PM. Fair closes at midnight so you'll have plenty of time to explore and eat crazy fair food.

Sunday February 12th

Arrive by 11AM
Fights start at 12PM and run at the top of each hour thru 6PM. Fair closes at 11PM so you'll have plenty of time to explore and eat crazy fair food.
Load out from 5PM until 10PM.
Rules:
SPARC ruleset with the following points of emphasis:

FLAMETHROWERS ALLOWED!!

in all classes except Plastic Ants.

A release will be signed by all competitors

Plastic Ant Specs: Traditional SPARC Rules. No nylons, tpu or metal etc.

Pit: We have a pseudo pit, more of an OOTA zone in the corner, there's a reasonable chance to escape. If you go in the pit you have a 10 count to get out before KO is called.

Exposed batteries are automatic forfeits
One postponement
One unstick per fight (if you become unintentionally stuck)
No entanglements
Tapouts are allowed
Match length: TBD day of event, will be 2-3 minutes depending fight volume
Double Elimination with a double final if needed.
Most Important Rule - **HAVE FUN**
VOLUNTEERS WELCOME: We're happy to have any available volunteers help with the event. If you have family/friends coming that aren't fond of sitting in the pits all day playing games on their phone we can always use help. Pit Runners, Judges, Safety, and possibly announcers. Volunteers will receive a day pass to Supercon and there is a lunch allowance. Please reach out directly to andyholzemer@gmail.com if interested.
Photo Gallery
Other Events by Robot Renegades
The information displayed on this page was written and is managed by
Robot Renegades
.