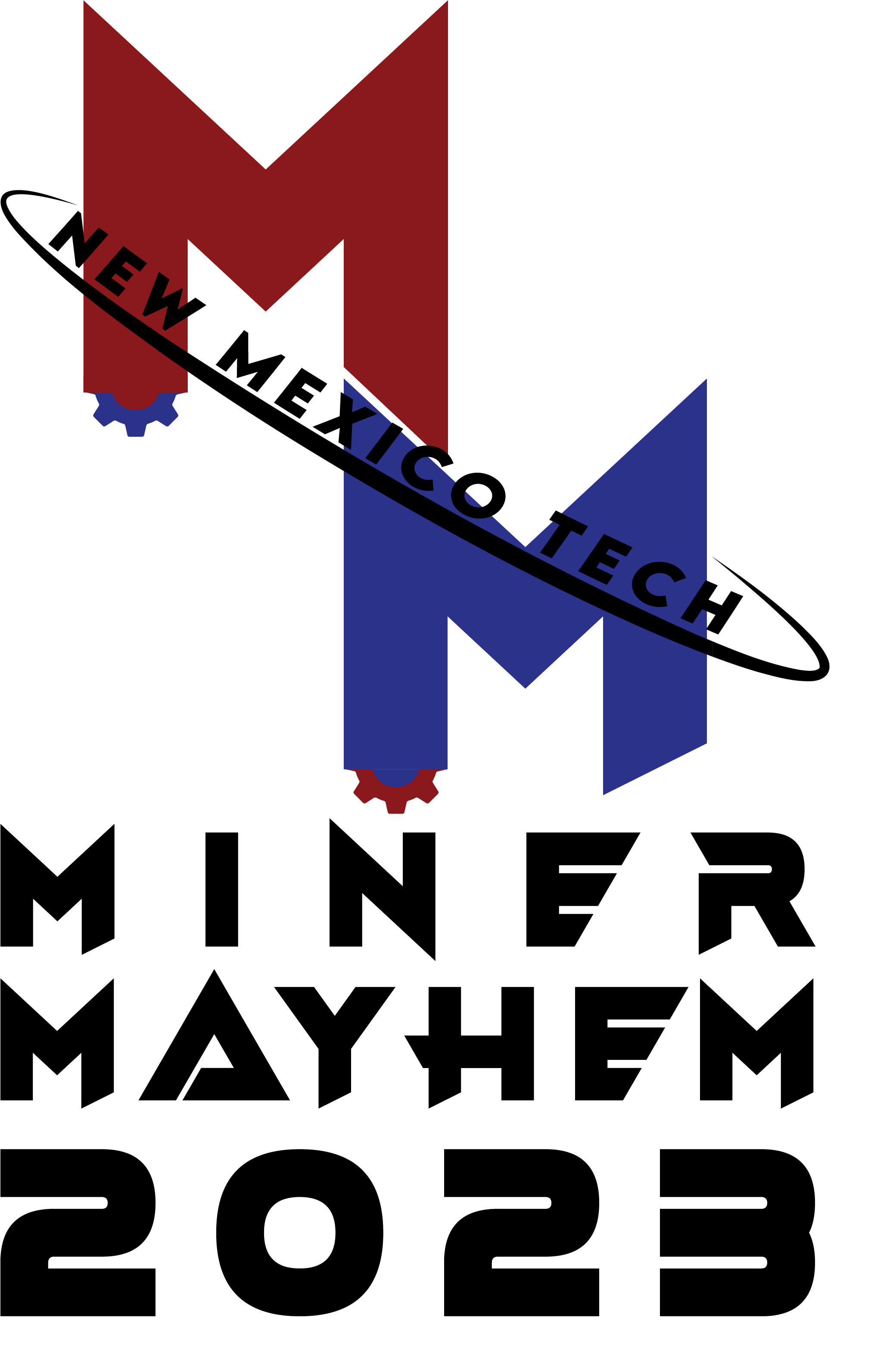 New Mexico Tech Miner Mayhem 2023
Socorro, NM, US
April 29, 2023
Event Organizers
Robot Classes / Competitions
Category
Robot Class
Maximum
Capacity
Currently
Registered
Waiting
List
Entry
Fee
Pit Crew
Allowed
Combat
150 g - Fairyweight
Unlimited
None
None
0.00 USD
Unlimited
Combat
3 lb - Beetleweight
Unlimited
None
None
0.00 USD
Unlimited
Event Description
This is an annual robot combat event hosted by New Mexico Insitute of Mining and Technology in Socorro, New Mexico.  The event features 150 gram and 3lb bot weight classes following the SPARC rule set. The program also runs year round 6-12th grade workshops and classes at dozens of schools across the state of NM.  High school classes have the option to design and build their own 150gram bot and both middle and high school classes can build MESA bots with are arduino RC car style demolishin derby bots. 
The competition is in its third year and has registered 16 3lb bots, 20 150gram bots and 40 MESA bots this year.  
The website includes the event Agenda, youtube live stream, event map, and brackets.
Other Events by New Mexico Tech Miner Mayhem 2023