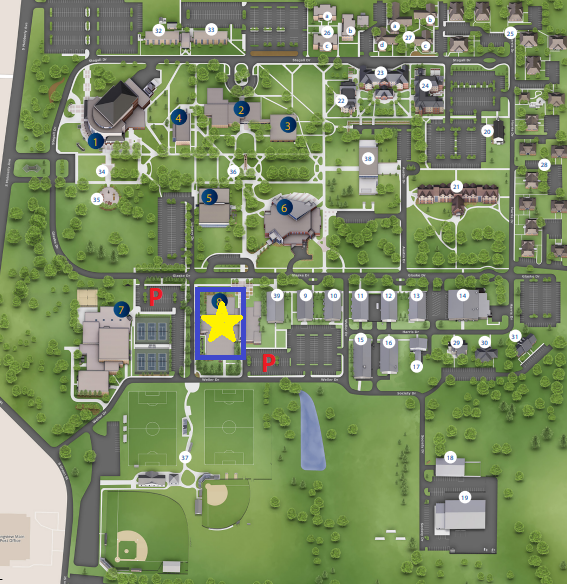 Letourneau Red Dirt Rumble
Longview, TX, US
March 25, 2023
Event Information
Organizer:

Letourneau Red Dirt Rumble




Location:

2100 S Mobberly Ave
Longview, TX 75602
US
Get Directions

Starts:

Mar 25, 2023

Ends:

Mar 25, 2023
Event Organizers
Robot Classes / Competitions
Category
Robot Class
Maximum
Capacity
Currently
Registered
Waiting
List
Entry
Fee
Pit Crew
Allowed
Combat
1 lb - Antweight
Unlimited
None
None
Unlimited
Combat
3 lb - Beetleweight
Unlimited
None
None
Unlimited
Combat
12 lb - Hobbyweight
Unlimited
None
None
Unlimited
Combat
15lb Dogeweight
Unlimited
None
None
Unlimited
Event Description
Letourneau University will be hosting a combat robot event on March 25, 2023. Arrival time begins at 9 am, safety testing is from 10 to 11 am, builders meeting will be at 11 am, and fights will begin immediately afterwards.
Fights will be 2 or 3 minutes depending on number of competitors present.  When you arrive, you will be added to the bracket. You have until your first fight to pass safety, otherwise you forfeit that fight. You can still pass safety afterwards to compete in the loser's bracket. We will work with competitors to prevent forfeits and delays as much as possible.
Required safety features include weapon stops include an electric shutoff and weapon stop. Fingertech, Whyachi, or similar switches or simple removable links are allowed as long as they are easily accessible and can shut off the robot in less than around ten seconds. Weapon stops can be as simple as a clamp or machined wooden block, as long as it stops rotation of weapon mechanisms. Transmitters must stay turned off unless your robot has its weapon and drive disabled while testing electronics or is inside an enclosed arena for a fight or safety test.
We have a 12-foot square arena with 1" polycarbonate walls and 1/8" painted steel floors for beetles, hobbies, and doges, with magnets for added downforce allowed. This is in our lab with limited space, so video will be streamed to the rest of the building. We have an 8-foot by 4-foot antweight arena with wooden floors and ¼" polycarbonate walls and kickplates. Cleats are NOT allowed. This will be in a public area where visitors can easily watch.
Classrooms with tables, chairs, and projectors displaying the Challonge brackets will be provided for workstations. Feel free to bring folding tables and lawn chairs if you have many team members. Bring extension cords, snacks, and drinks for your team members.
Parking will be provided. Check the map event image for viable parking lots (marked with bright red "P") and to see which building the competition is in (Glaske Engineering Center, marked with blue outline with a yellow star). When you arrive, contact me (Callen Hunger) if you need further help or directions at 832-726-3858. The entry fee is $20 per each robot in any weight class, paid at the event through Venmo or Cash.
Other Events by Letourneau Red Dirt Rumble