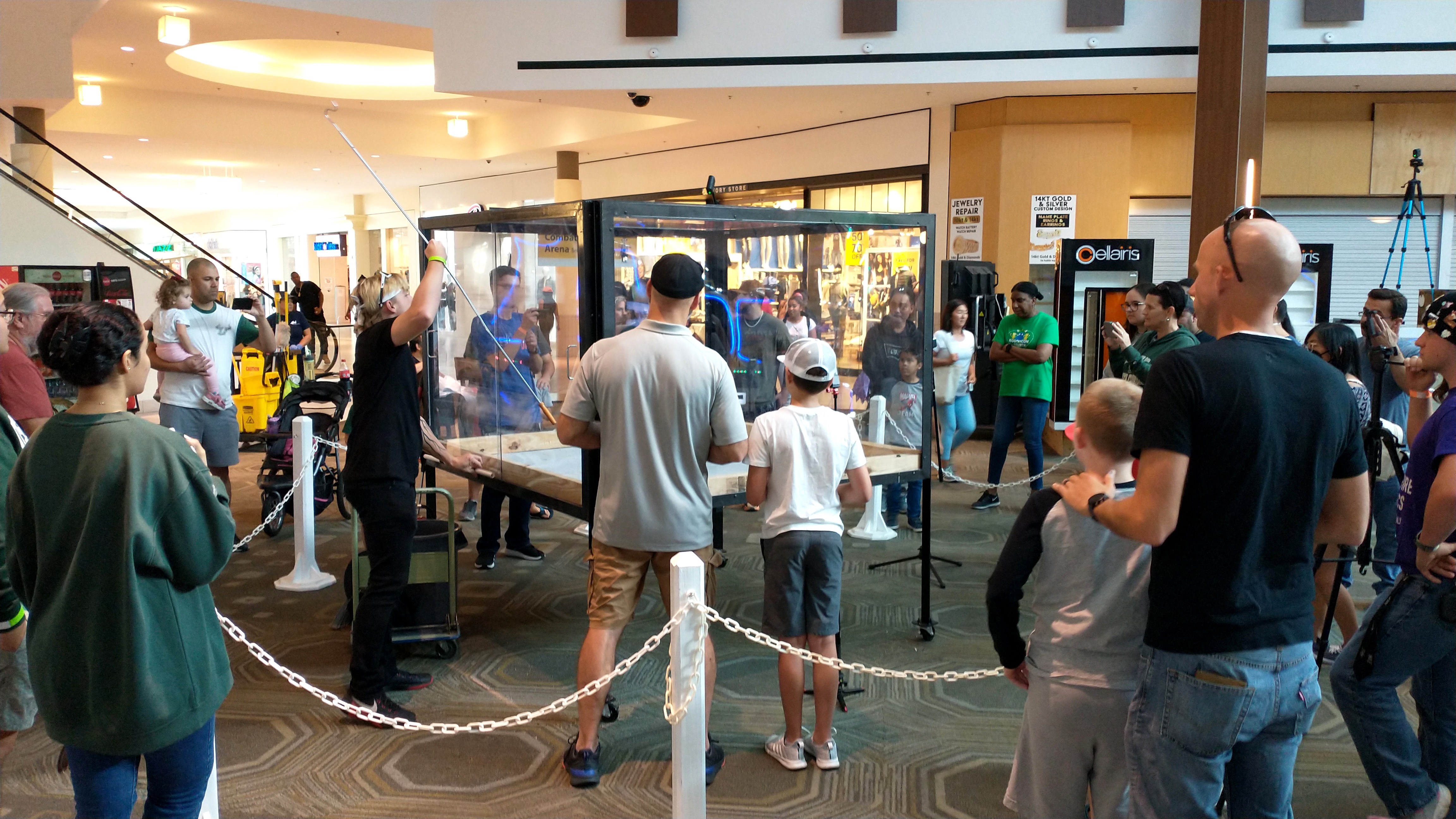 ROBOTICON Rumble 2023!
Tampa, FL, US
October 21, 2023
Event Description
Welcome to our 2nd Annual ROBOTICON Rumble! Held as part of our long-running ROBOTICON STEM Showcase - now in its 11th season - ROBOTICON's Combat Robotics competition is a relatively new addition to our suite of K-12 robotics and drone competitions, and an increasingly popular event. Here's the basics:
Event Info
Classes: Fairy, Ant, Beetle
A pre-paid registration of $20 per bot is required, which goes towards prize money for the top winners in each class. Once your bot is approved, teams will get a link to pay their fee.
Prize Purse: Cash prize as a split on registration fees divided between first/second/third place and vie for the Rusty Wrench Award - which may be an actual rust wrench or a laser cut version, but it'll be a wrench! - given to the top bot in each category!
Pits: Each team will have a table and power. Bring extension cords, power strips, lipo bags, and chairs, in addition to robots and gear.
Pre-Event email will have more detailed information about the event.
Schedule:
Load-In and Safety Inspections: 9 am -10 am
Drivers Meeting :10:30 am
Must pass Safety by 11 am to generate brackets to start fights by noon
Lunch at 11 am
Fights start at noon and run continuously, with a minimum of 20 min. between matches
Rules: SPARC Ruleset plus:
Exposed batteries are automatic forfeits
One postponement
One unstick per fight (if you become unintentionally stuck)
No entanglements
Tapouts allowed
Match Length: 2 minutes
Match format: In the interest of time, we will be doing Modified Double Elimination (single final fight)
The event will be livestreamed at Twitch.tv/ROBOTICONTB
Other Events by AMROC Fab Lab
The information displayed on this page was written and is managed by
AMROC Fab Lab
.